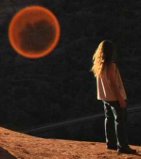 Steve Sposili- Intuitive Reader and Spiritual Healer
Steve Sposili is a life-long intuitive reader and spiritual healer. By the age of three, he was aware that he had to ability to ease or eliminate pain in himself and others. He also learned he often knew and understood people at least as well as they knew themselves. Life provided the necessary lessons and challenges that allowed him to develop the natural talents he already possessed. He has studied varies methods of reading as well as different healing modalities. This lead him to becoming a Usui and Karuna Reiki Master Teacher. He has been a professional spiritual counselor (reader) and healer for over a decade. His ultimate goal is to brighten the lives of all with whom he works and intensify each person's connection to his/her Higher Self/Consciousness. (914) 255-4705
---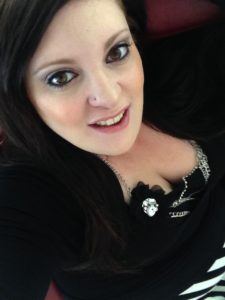 Christine Nicole – Psychic Medium & Intuitive Life Advisor
Christine Nicole was blessed with the gift of being a Psychic Medium and began giving readings and connecting with spirit at the age of two. Her earliest memories are of hearing, seeing, and feeling the presence of those in the Spirit and Angelic realm. She may also experience a sense of their personality, names, scents, memories and other specific details that she will share with you. She has helped many with the grieving process by connecting with loved ones who have passed. She is known for her ability to deliver messages that bring healing, closure, and a deep inner peace. She has a uniquely direct and clear style. Her straightforward and honest presentation of information is a breath of fresh air that helps you understand the details that comes forth with clarity and ease. She does not use Tarot cards or any other tools in her sessions. She is a clear channel to spirit. Christine Nicole also helps clients gain a broader insight into their soul purpose and life path including relationships, love, family, career or business. Christine Nicole offers Psychic Readings, Mediumship, Business Coaching, Life Advising, Matchmaking and Intuitive Kids Mentoring. She is a Certified Mind, Body, Spirit Practitioner and Certified Enneagram Personality Coach.
928-848-7246 / Christinenicole.net
---

Karen Lee – Doterra Essentail Oils
Karen Hetrick is a Wellness Advocate for Essential Oils and helps assists others on how to use the Essential Oils for an overall wellness Spiritually, Emotionally and Physically. The Oils can assist us in Positive clear cut direction to enjoy life to it fullest. Enjoys teaching how and why to use the Gifts of the Earth Essential Oils – 1-209-404-7960
---
M&K Healing Salts – Himalayan Salt Mats
Our salt mats will bring you all the relaxation of a salt cave in a convenient, portable mat. Our clients have used them to sleep deeper, to reach a deeper place of relaxation while meditating and doing yoga. They are also beneficial to practitioners like hypnotherapists; massage therapists and energy workers to help their clients relax to a deeper level. We have received many amazing testimonials about how our mats have helped calm their anxiety, relieve joint and muscle pain and we even had a pregnant woman tell us it relieved her heartburn. Pet owners have noticed that their pets are drawn to them to relieve anxiety and pains too. Our mats work with each person's energy to help bring it back into a state of balance. We have mats with Velcro that allow you to create any size and shape you want and also mats without Velcro. They are proudly made here in America. Website – www.mkhealingsalts.com Facebook – M & K Healing Salts, LLC
Email – Info@MKHealingSalts.com Phone – 602-762-0205 or 818-269-4348
Thoughtful Healing – Hypnotherapist , Machelle Glassburn is a certified hypnotherapist. She received her certification in 2010 from the nationally accredited and respected Southwest Institute of Healing Arts in Tempe Arizona. Machelle works with all sorts of clients to help them access their subconscious programming to reach their highest potential and clear out any unwanted programming that may be holding them back. She specializes in:* Past Life Regression* Connection to Spirit* Psychic Gifts* Anxiety* Insomnia* Motivation* Audition Anxiety * And much, much more! Machelle likes to use M&K Healing Salts' mat with her hypnosis clients to help them achieve a deeper state of relaxation. Her clients love it and she feels it offers them a better experience! You can learn more about Machelle and hypnosis by visiting her website at Website – www.thoughtfulhealing.net  Email – machelle@thoughtfulhealing.net Phone – 602-762-0205
Zento Healing – Energy Healer , Karen Dominguez-Cavin is a 4th generation Healer, Medium & Channel. She is also a Zento Master and Ordained Minister. Karen is a conduit for the Angels, Guides and Beings of Light to use, to bring healing to your physical, emotional and spiritual bodies. She begins by connecting with your Higher Self to ask for permission to help you. The Guides and Angels step forward and guide Karen on where to work on your body to bring the greatest healing.Healing ~ Zento Energy Master, Channeling, Medium, Spiritual Protection, House & Business Clearing & Blessing, Coaching & Mentoring, Guided Meditations, and Soul Transition Facebook: Zento Healing Email: info@ZentoHealing.com Phone: 818-806-9288
---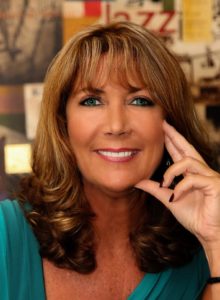 Michelle Dolores – Psychic Readings
Michelle compassionately shares precise channeled messages about relationships, career, business, finances and more. With documented accuracy, she zero's in on past, current and future circumstances and timelines by utilizing her clairaudient (hearing), claircognizant (knowing), clairvoyant (seeing), and clairsentient (feeling) ability. Helping and supporting her clients is her top priority. As she accesses information, she describes her visions, all while providing guidance and intuitive insight. Sometimes she will use tools such as tarot, angel cards, pendulum dowsing and psychometry. Michelle embraces the opportunity to help guide you to a better understanding of self and life.
480-779-9848 / www.MichelleDolores.com / me@michelledolores.com
---
Infinite Miracle
Although we all refer to babies as 'Miracles, Blessings and Treasures', somehow, as we grow up, we lose sight of the Infinite Miracle we came into this world to be. Infinite Miracle was created to provide tools to remind people of the Miracle they are! The idea for the company was inspired from the two Tedx Talks the Founder, Elizabeth Havlicek, was invited to give. The hand written notes, e-mails and phone calls she received let her know that this message – that we are STILL a Miracle – was a powerful one that resonated with the people who heard it. The "Vision" of the shape of the Infinite "M" was truly a Divine one. She does not feel like the Designer but more like a "steward of the message from a Higher Power." 480-292-6030
---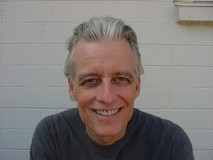 John Cain – Psychic Medium
John's emphasis is on reaching channeled contact, receiving whatever specific information that those in spirit need to get across to the sitter. John can be reached at john@sunlightafter.com
---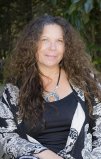 Angelique Clarke – Psychic Healer and Hypnotherapist
Angelique Clarke is a natural Psychic Healer and Hypnotherapist. She is a certified medium, registered in the state of Georgia and lives in Phoenix, Arizona. With the ability to hear, see, feel, know and the use of tarot she will bring forth information that is needed for the client to move forward on their path of enlightenment. As a healer she has many modalities which include: Reiki, Blue Star, Trance Healing, Chakra Alignment, Pendulum Dowsing, Cranial Unwinding, Reflexology, RoHun Purification, Color and Sound, Tuning Forks, Past Life Regression, Psychic Readings, Spiritual Life Coach and is an Ordained Minister. Pendulums will be available for purchase. 480-335-8236
---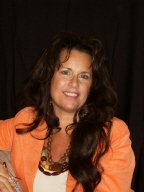 Linda West – Psychic Medium
Linda West, MA, Spiritual Adviser, Psychic Medium, Author, Speaker, Linda holds a Masters Degree in Metaphysics and Angel Reader. Linda is the author of the acclaimed book, 8 Keys: A Special Delivery Message from the Angels and is the Radio Show Host of Empowered Life with Linda West, Thursdays, 11am PST on BlogTalk Radio. She is Co-CEO of her corporation, Love My Youth Inc, a line of natural you thing products for face and eyes.
Linda West is an internationally recognized spiritual adviser, author, psychic medium and motivational speaker. Linda has a Master's Degree in Metaphysics. Her intuitive insights have empowered thousands of people to understand how their spiritual, emotional, physical and mental bodies work together to create individual empowerment. Linda is the author of the acclaimed book, 8 Keys: A Special Delivery Message from the Angels and is the Radio Show Host of Empowered Life with Linda West, Thursdays, 11am MST on Blog Talk Radio. Linda is an entrepreneur and owner and co-CEO of Love My Youth Inc., a line of natural youthing products for face and eyes, Love My Youth lotion and eye cream can be purchased at http://Lovemyyouth.org .
Linda West, MA, CATP, Metaphysician  928-367-2040
http://Lindawest-medium.com http://Lovemyyouth.org Email: Linda@lindawest-medium.com
---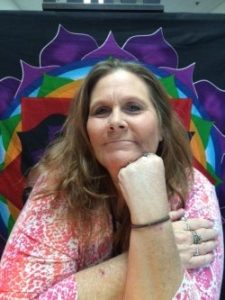 Grace's Animal Wonderland
Grace Ironside is an Intuitive Animal Communicator. She grew up in a highly spiritual family, who taught her the importance of using her gifts. As an only child, animals were her first friends and she could communicate and understand the Animal Kingdom from her first memories. Her perspective when she was young was that all people could communicate with animals. As she aged, she realized she was not like most of the people she knew.
Today, her passion is to be the voice of animals who cannot speak for themselves. She can help those seeking closure from pets that have passed on. She can also help resolve current pet behavioral problems. In addition, Grace can assist in finding lost furry friends.
All Grace needs is a photo of a beloved pet, living or passed. She understands the pain of lost furry family members, and will work hard to help resolve problems; past and present. (480) 343-5375 www.gracesanimalwonderland.com
---
  
Rising Phoenix Spiritualist Church
Rising Phoenix Spiritualist Church is a loving community that is dedicated to Spirit's love, communication and healing grace. We believe we can walk through life hand-in-hand with Spirit and that we are never truly alone. We aim to create a deeper connection with our soul, God and the spiritual realms – knowing all facets are within us.
Our Vision: We raise the collective consciousness by creating a safe and supportive Spiritualist community that provides divine resources for transformation.
http://www.risingphxchurch.org
---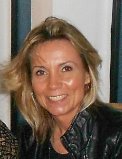 Lillie Conard- Psychic Medium
Lillie Conard is a gifted Psychic/Medium rom northern Virginia. She discovered her incredible gifts at a very young age. At the age of 11 she had her first paranormal experience in a home that dated back 200 years. Over the 20 years, she has attended many spiritual, psychic & mediumship development classes, and received mentoring to advance her abilities. She has developed these gifts into a professional practice with clients throughout the United States and internationally.
During a reading, Lillie connects with angels and guides to deliver messages, as well as, teach you spirituality to guide you along your path. She connects with loved ones that have passed over to bring messages of healing, closure, and love.
Lillie is experienced in communicating with spirits, attachment removal, energy clearing, and twin flame relationships.
703-409-8839 / lillie.conard@outlook.com / facebook.com/Lillie.Conard1 / Twitter: @LillieConard
---
Alexander Mazzone – Creator of Crystal Current
All Crystal Current accessories combine science with spiritual beliefs to create personalized one-of-a-kind, beautifully handcrafted energy jewelry. By carefully aligning a current of magnetic hematite with quartz crystal, we are creating an electromagnetic field around your body that will energize and heal you! Harvard and Time magazine have reported extensive studies on the healing power of magnets. While the other energy jewelry makers have helped folks using a single piece of magnet, we amplify their energizing and healing properties by having a complete electrical current with quartz crystal. To see more of his Beautiful work please go to http://www.crystalcurrent.com
---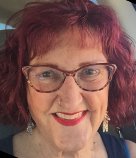 Debbie Z – Zibu Angelic Symbols
Debbie Z developed a unique connection to the Angelic Realm in 2002, when she was visited by an Angel during a Reiki session. The Angel explained that the symbols Debbie had been drawing through automatic writing were Angelic healing symbols called Zibu. She was encouraged to create jewelry in the shapes of the symbols to assist others to connect with healing Angelic energy. Debbie has been recreating these graceful symbols in a variety of forms using metals and semi-precious gemstones. She is guided on every step throughout the creative process, and each piece is infused with love and healing energies to assist the recipient. The Angels have also guided Debbie in healing energy work using Zibu symbols, which she does in person as well as by phone or Skype. Each reading includes a unique combination of symbols for the client, as well as an inspirational message of hope, love, and encouragement from the Angels. Debbie has also cataloged 88 of the symbols, as well channeled messages about each one in the book she published in 2007 entitled "Zibu: The Power of Angelic Symbology." She also shares her powerful experiences and amazing stories from her clients.  www.ZibuAngelicSymbols.com /  www.facebook.com/ZibuAngelicSymbols
---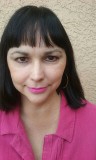 Carolyn S. Hodge – Soul Igniter Intuitive Tarot Reader and Author of Spirit Familes
Hello! My name is Carolyn S. Hodge, (Soul Igniter). I am an intuitive Tarot Card reader/advisor and author of a spiritual children's book. Although teaching was my main occupation for many years and I loved working with students, I've always had a nagging in my soul to teach beyond the traditional sense. I sensed my purpose was to do spiritual work. I was drawn to studying spirituality through a metaphysical perspective. I have led and been a part of spiritual study groups. I studied and obtained a Novitiate Certificate from Sylvia Browne's church, The Society of Novus Spiritus. In addition, I have completed courses to learn the art of reading Tarot cards and to develop my intuitive abilities. My children's book, "Spirit Families" was inspired by my perceived idea that children need to be aware that they have spirit families on the other side attending to them and helping them to feel safe and secure. This book has been a vision for many years and is now manifested. My hope is that many children and parents will be delighted with it and pass it on to future generations, as I will with my grandson. Links to booksellers selling my book in eBook form are available on my site at www.souligniter.com I will also have printed copies for sell at the fair. I look forward to meeting all you ignited souls! ☺
---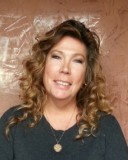 Tina Escoto – Evidential Psychic Medium
Tina Escoto is a Transformational, Clairvoyant, Evidential, Psychic, Medium who does readings to help people understand that their loved ones are still around, watching and guiding. Tina believes that help does come from the other side and that we truly are never alone. While growing up in rural Indiana, Tina noticed that she had to ability to read and feel people, but was not aware of the implications. It was not until tragedy struck that started Tina on her epic spiritual journey with God. It was Tina's loss of a large portion of her immediate family within a short period of time that caused a shift in her perspective of death and the void that it leaves behind. After spending over 30 years in the automotive field, Tina decided to use her God given talent to assist others. Tina now uses her ability to connect with the spirit of the deceased to help the living find peace. escototina@gmail.com
---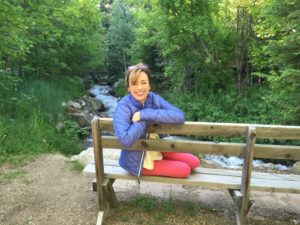 Maureen Ann – Astrologer/Intuitive/Tarot Reader
Maureen is an Intuitive, Evolutionary Astrologer and Tarot Reader. She works collaboratively with her clients to awaken them to their soul's path. She is a third generation intuitive and knew from a young age that she had the ability to connect with people in a deep and meaningful way. Her goal in a reading is to help others feel empowered to live a spiritual life in connection with the physical, spiritual and psychic planes. Maureen's approach to her work is engaging and light hearted and readings are insightful and informative. Maureen offers private consultations by phone, workshops and life coaching services throughout the country through Moon Rising Studio.
Call 772-925-9829  moonrisingstudio@gmail.com moonrisingstudio.wordpress.com
Follow Moon Rising Studio on: Facebook.com/moonrisingstudio Instagram: @moonrisingstudio <https://www.instagram.com/moonrisingstudio/> Twitter: @moonrisingtweet <https://twitter.com/moonrisingtweet>
---
Martha Reed – Tarot Reader
Martha is an "Intuitive" Tarot reader and brings years of experience and study to her readings. She is a member of the American Tarot Association and provides readings on their Free Reading Network and Free Tarot Network. She uses various intuitive abilities, including clairsentience (clear-feeling) and claircognizance (clear-knowing), to interpret the cards. Each card has a many possible meanings, some of which are not found in any book and her intuition tells her the right meaning for the client and the situation at hand. At times the cards are simply a trigger and the reading is almost completely intuition at work.
---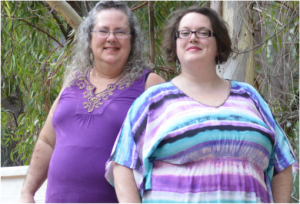 Purple Lotus Productions 
Purple Lotus Productions is a family owned business run by Rev. Erin McNamara and Robin Selby. Erin has been a healer, teacher, and light worker for over 30 years. She is a Reiki Master Teacher, a SHES Minister and a psychic channel who reads palm, tarot and contacts your spirit guides and angels. Robin expresses her spiritual gifts through her art and metaphysical tools and healing products she creates. These items are fun and beautiful bringing healing and joy to body, mind and spirit making them excellent gifts for yourself and others. The collaboration of Robin, through her artistic gifts, and Erin, through her intuitive gifts, creates products and services that offer encouragement and inspiration for your journey of spiritual enlightenment and awakening. PLP's offerings include Bath products, Hand Crafted Cards, One of a Kind Art Pieces, Amazing Jewelry and Reiki, Tarot, and Healing Sessions.
Like their FB page at www.facebook.com/purplelotusproductions or visit them on the web at www.purplelotusproductions. com To learn about new product offerings and events and shows where you can meet them in person or email info@purplelotusproductions.com
---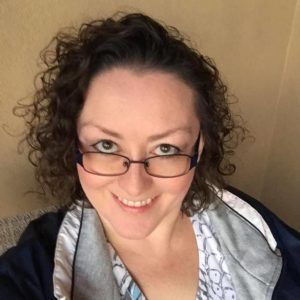 Michelle Hoyt – Healer, Medium and Twin Flame Coach
Michelle Hoyt has been working with energy and communicating with Archangels and spirits since early childhood. Though she worked as an RN since 1995, Spirit took her on a wild and wonderful journey, insisting that she go public with her psychic and energy healing gifts. And that she did! Soon after fully surrending to her life purpose, she reunited with her Twin Flame, Greg (aka Gus). Gus transitioned to Spirit in August 2016, but their love and work together continues. Michelle now focuses her work on showing people what's truly possible in relationships and in life! Using her gifts of healing, mediumship, and soul coaching, Michelle helps others create the lives of their dreams. She can be reached at 480-205-5055 or at www.KaliHealingCenter.com
---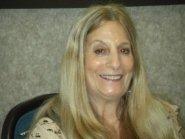 Psychic Sunny – Psychic Readings
Sunny is an Empath, Clairaudient, Psychic, Dream Enterpreter, Tarot, Pendulum and Rune Card Reader for over 40+ years and third generation Strega. Her specialties are Love, Romance, Career and Money.
Sunny has a Bachelor's Degree in General Studies, credits towards a Master's Degree from ASU's Cronkite School of Mass Communication, and is a SWIHA Certified Master Life Coach, graduating in 2010. She is a Certified Reiki Practitioner,. She is also a featured reader on the International Phoneline, "Psychic Power", Sunny has often been called "The Psychic's Psychic" because of the many intuitives who regularly consult her.
Today, Sunny enlists Ed in the Pendulum to help her guide others through life's journey, as well as teaching others Tarot, Candle and Incense Burning and Rune Reading. She also is the first and, to her knowledge, the only, to use the Universal Transparent Tarot.   www.psychicsunny.com
---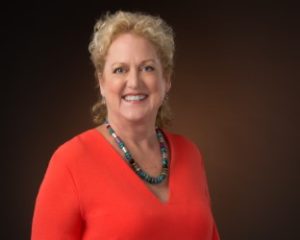 Leslie Anne – Intuitive Practitioner
Leslie Anne is a passionate and gifted psychic, medium, healer and channeler with a clear connection to spirit. She relays images, sounds and messages from those who have crossed over, with a compassionate and gentle demeanor, making her a uniquely approachable communicator. Through Angelic Reiki (certified), energy or chakra readings, she is able to pinpoint and identify the source of blocked or slowed energy. Psychometrics (handling objects) helps create a stronger connection during her readings. Leslie Anne is a reader at the distinguished Edgar Cayce Center in Virginia Beach, Virginia and continues to broaden her wide range of senses throughout the Austin area and the U.S.
"Your Experience is my Privilege"415.271.0075
---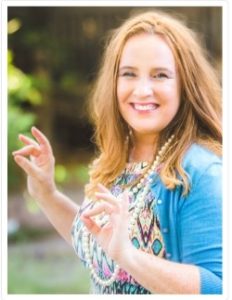 Jennifer Morrison – Medical Intuitive / Energy Healer / Intuitive Reader
Jennifer Morrison, MPA, LMT, LC is a Medical Intuitive / Energy Healer who works with a team of Arch Angels and Guides to identify blocks and channel healing energy to support abundant health, happiness and abundance. She has happily and lovingly supported her clients for over 15 years. At the Fair, Jennifer provides a variety of 15-min or 30-min Intuitive Readings and/or Energy Healing including (1) Medical intuition – where do you have blocks to your physical and emotional health, (2) Messages from Angels/Guides, (3) Animal Communication (4) Past Life / Akashic Records, (5) Crystal / Rainbow Children Reading (it is not necessary for your child to be present), (6) Your Gifts and How to Use Them, (7) Life / Soul Purpose / Soul Connections. If you're not sure what to ask – turn it over to Spirit. Jennifer will provide you to with First Impression reading which includes important messages (in a variety of areas) that are for your best and highest good to know right now. She connects with your Angels and Spirit Guides to channel highly accurate, timely messages to assist in improving the desired area of your life. Medical intuitive reading / energy healing are 30-minutes (90-minutes in her private practice).
In her private practice, Jennifer supports Adults, Children, Pets, Environment – She provides private readings, energy healings and Home / Business / Land Blessings and Clearings. She also teaches one-on-one and group Spiritual development classes including Usui Reiki, Sekhem Seichem Reiki, MunayKi Nine Rites and other classes focused on opening your intuitive gifts and personal self-care. She also writes Intuitive Living books and records hypnotherapy and guided meditations CDs. It thrills her to work with people who are seekers – desiring to walk their soul path, connect with Spirit and open to their gifts. For more information – visit her at moonlightmanifestation.com, email moonlightmanifestation@gmail.com or call 480-447-5960. You can also find her on Facebook at Facebook.com/MoonlightManifestation/ ~Blessings, Light and Love~
---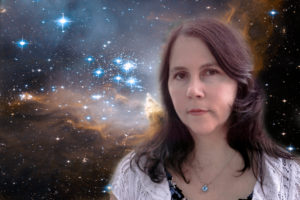 Viviane Chauvet – Life Path & French Tarot Psychic Reader and Healer
With over 20 years of experience, Viviane Chauvet offers psychic readings that expand beyond predictions of events. Her Life Path, French Tarot, and Celtic Dragon card readings are custom designed to create an elaborate tapestry of information combined with spiritual guidance, conscious answers, and an energetic sense of direction as to the current flow in your life. As a Certified Tuning Forks® Therapy Practitioner, Viviane Chauvet is a natural intuitive healer with inherent gifts that come from her Angelic & Star origins. She is also an Arcturian Holographic Reconnective Light-Energy Master Healer, which is an active healing process that channels dimensional light-energy. Every aspect of your body constantly vibrates, receives, and transmits energy that is turned into an eco-system of shared information. The key is to listen to the synergy of tones produced by your entire Being. This is a Celestial approach to quantum touch, and has many benefits including the connection of your energetic matrix for optimal state of balance & health. Arcturian Holographic Reconnective Light-Energy also works with the crystalline Rainbow structure of the light bodies in resonance with its light essence. This modality heals, calms, and aligns the body, mind, heart, and soul, as well as incorporates sound therapy. For more information, visit www.infinitehealingfromthestars.com or www.vivianechauvet.com. Join our Meetup groups for free: https://www.meetup.com/Alternative-Healing-And-Universal-Meditation-Group/ and https://www.meetup.com/Teachings-Of-The-Arcturians-Star-Wisdom-For-The-New-Age/
---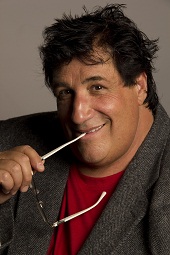 Dr. Christian Toren von Lahr – Psychic Medium and Medical Intuitive
Celebrity psychic Dr. Christian Toren von Lähr is a consummate psychic-clairvoyant-medium and medical intuitive with true eyes-open ability. He can see within your aura and energy fields the areas of concern you have – AND their solutions. These areas include your future, housing and relocation, vocation, relationships and soul mates, your children's conditions, your childhood issues – those things that have molded your character and direction in this life – and the families and friends around you. With higher faculties he can deliver both meanings and messages to guide you. His focus is on solutions by reaching to your Guides, Archangels, Ascended Masters and your Higher Self. He instantly picks up your ultimate path in life. He instantly detects those with a "Starseed" heritage, explaining the very unique characteristics you have that are making you feel alone in the world. · Christian Toren is renowned for his ability to provide you the who, when, where, why and how of your destined soul mates – for this he uses an ages-old technique to SEE this soul mate destiny. Get there early! – as Christian usually does spot Readings for audience Members before the Lecture. Reserve a Clairvoyant Mediumship Clairvoyant Medical Intuitive Session with Dr. Christian von Lahr after the Keynote Address Call Chris, Christian Toren's Assistant at 818.588.3585 to make an appointment!
www.christiantoren.la and www.mystoftheoracle.com
---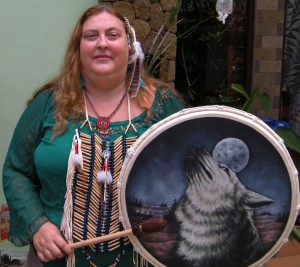 White Star – Internationally Acclaimed Psychic, Medium and Medicine Woman
White Star (Lino Alelyunas ) is a true psychic who was born with the talent. She has honed her abilities over the years and has been giving readings and healings professionally for nearly 30 years. She has studied many modalities of the psychic arts including: tarot, palmistry, astrology, tea leaf readings, and other methods of divination, but now can just do straight psychic readings with clairvoyancy: she sees auras and visions and spirits, and will interpret these events for you as she sees them. White Star is part Native-American, and has studied with Native American Medicine women and men. She has also studied Eastern Mysticism with gurus from India and Tibet. White Star is one of the top psychics in the country, voted in the top 20 on several lists, and interviewed on t.v. and radio many times. Medium: White Star is happy to contact your loved ones on the Other Side to see if they have a message for you. She can also tell you who your angels are and channel messages from your Spirit Guides. Clairvoyant: White Star sees visions regarding your past and future, and your spiritual potentials. Medical Intuitive: White Star can see inside the body and give you a spiritual diagnosis of an illness or health conditions, and specific information on how to heal it. Healer: White Star has studied many healing modalities including: Reiki, Psychic Surgery, Native American Healing, Cranio-Sacral Therapy , Past-life Regression, and Soul Retrieval www.divinelightministries.com / 484-515-6202
---
Hydroxia (aka Lady Sara) Spiritual Counselor/Alchemist
Hydroxia (aka Lady Sara) uses mediumship and psychic intuitive skills to help provide you with insights and answers. She alsoutilizes tarot cards (and sometimes oracle cards) for further investigation and illustration of your life journey. She has been exercising psychic abilities since a very young age. Hydroxia is also the inventor, mixer, and producer of Griffin Magic Mist: Aura and Atmosphere Enhancers. After research and intuitive blending, she has appropriated 6 different blends that are useful in everyday life. Now she offers this unique form of aromatherapy for everyone to enjoy! (GMM is available for purchase!) email: hydroxia979@gmail.com phone: 602-565-2381
---
Mountain Miracle featuring Church of Shambhala Healing Tools
Mountain Miracle will be presenting Healing Tools for Personal and Planetary Transformation made by Church of Shambhala. Come experience Buddha Maitreya the Christ's highly spiritual, life-changing and life-affirming Shambhala healing tools that help support your health, vitality, emotional and mental wellbeing and connection with God.
From the sacred Shambhala Monastery in Northern California, Buddha Maitreya the Christ's Personal and Planetary healing tools will be available to experience and purchase. Free Sessions Available. Also for sale are Long Flowing Vests, Robes, Caftans, Tunics and Scarves made from Batik Materials from Bali along with the most comfortable Love Your Head Headbands made from Extra Plush Faux Mink Etsy.com/shop/SusansWearableArt
---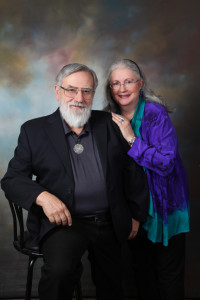 Fred and Amber Osborn – Psychic Medium, Intuitive Consultant, Energy Readings
Debbie "Amber" Osborn is a Certified Psychic/Medium and a Certified Intuitive Consultant. She has received the coveted certification by the Holistic Studies Institute. She conducts private sessions and seances currently in Arizona. She is available both in person in Arizona (within 31 miles) or by phone, or Skype anywhere in the U.S. Most of her readings are referrals from clients! Find out why! She is an Empathic, Spiritual Medium, Clairvoyant, Clairaudient, Clairsentient, and an Energy/Spiritual Healer with years of experience. Working with the light and a gentle, compassionate energy, she connects you with your loved ones and spirit guides on the other side to bring healing, comfort, and closure. Her guides connect with your loved ones and guides to bring through insight, guidance, and answers to your life questions. Her clients leave her sessions with hope, guidance, and clarity. Please write down your questions before coming to your reading. Also, bring an article for her to hold so she can use psychometry to tune into your vibrations while doing your reading. Something only you have worn please. Come with an open mind and you'll see magic take place.
Fred Osborn, Regression Therapist, Author, Lecturer, Mentalist(Dred)
Debbie "Amber" Osborn, Psychic Medium
(928) 202-3759 / www.DebbieAmberOsborn.com
---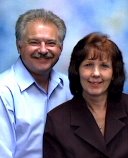 Natures Jewelry Designs
Natures Jewelry Designs is a husband and wife company. They both have always loved rock hunting and being outside hiking or 4 wheeling. The husband always wanted to learn how to work with stones to create and turn the gem stones into cabochons. While, the wife since early childhood was gifted with the abilities of clairvoyant, clairsentience, clairaudience, claircognizance. She is also an herbalist, a web and graphic designer, and a Reiki Master. They were able to combine their passions and talents into the business of intuitive healing Reiki jewelry making.
Natures Jewelry Designs collection offers unique handmade natural healing and Intention gemstone and beaded jewelry inspired by love, spirit, and nature. It helps the wearer attain a balance of physical, mental, emotional and spiritual well-being while strengthening your energy field .
We combined our love of jewelry, spirituality, rock hunting and art to create a one-of-a-kind pieces, created just for you. You will find lots of wire wrapped pendants, gem stone beaded bracelets, necklaces and earrings. We combine gemstones with Swarovski Crystals to diffuse negative energy. Every gemstone has its own properties and vibrations along with healing benefits, we create our jewelry to enhance the stone's natural beauty and spiritual power. After each piece is finished, it is infused with Reiki healing and unconditional love and prayer.
www.naturesjewelrydesigns.com / 623-810-7363 / jylweeks@live.com
---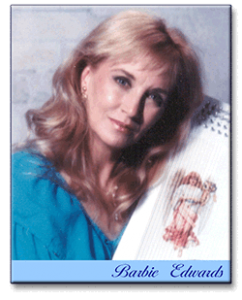 Rev. Barbie Edwards – Harps Therapy
The angels brought the idea for the beautiful harps through me years ago.The harps are a bridge to spirit that allows us to shift out of our judging minds back to our true selves that remember that love and grace are all around us if only we have the eyes to see. Enter into this world of ease as often as you like by simply strumming one of these beautiful harps. Feel the relaxation flowing through your body as the tones and vibrations against your body create coherency at a cellular level and bring harmony back into your consciousness. These beautiful sounds bring forth the beauty of the heavenly realms. They will transport you home and you will find you are always welcome, Rev. Barbie Edwards Barbie Portraitsig copy As an internationally known Angel presenter, minister, counselor, expo presenter, harpist, singer, and sound therapist, Barbie has had many opportunities to support the work of the angels. Her beautiful voice enchants her workshops and her meditations on the archangels will lift you to the heavens.Barbie was on the Connie Chung CBS Angel special, ABC News, Wisdom Television and numerous other television and radio shows as she appeared at expos, churches, and events all over the country for the last 20 years. Barbie Edwards, noted lap harpist and vocalist, has recorded with internationally known violinist Tony Selvage and flutist Richard Tibbitts. She has played at many community events and national expos for many well-known authors including Ken Carey, Alan Cohen, Sharon Forrester, Timothy and Ama Daniels, Virgil Armstrong, Peter Caddy, and Terry Lynn Taylor. She has been heavily involved in the New Age music community for the last twenty years. Her music is used in hospitals and chiropractic offices for stress reduction and healing. Her beautiful Angelic tones fill a room with peace. She has specific harps tuned to bring in earth flavors, oriental nuances, chakra balances, and angelic frequencies.Barbie has produced eight lovely ethereal healing CDs for stress reduction and relaxation. In Listen with your Heart which is her latest CD, it helps those who wish to experience both harp tunings to feel healing balances or to provide music to play along with as new harp owners are learning to play their own harp. 928- 592-2443
---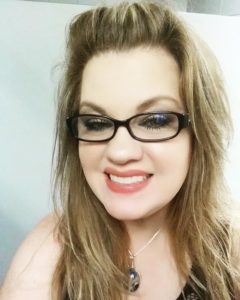 MnVeez Crystals – Singing Bowls, Stones and Pendulums
MnVeez Crystals was created by Misty and Veronica a dynamic Mother and Daughter duo. We developed this shop out of pure love for the items we sell and enjoy helping others on their life's journey. We have happy Crystals that have all been given a loving Reiki charge. We offer a large variety of inventory and love to take special requests. Tapestries, Wands, Pendulums, Incense, Raw Stones, Tumbled Stones, and Singing bowls are just a few of the items you can expect to find at great prices. You can also shop online @ www.etsy.com/shop/MnVeezCrystals.com or www.MnVeezCrystals.com. Mention you saw us at the show and you will receive a discount for your online order.
---
Alexander Mazzone – Creator of Crystal Current
All Crystal Current accessories combine science with spiritual beliefs to create personalized one-of-a-kind, beautifully handcrafted energy jewelry. By carefully aligning a current of magnetic hematite with quartz crystal, we are creating an electromagnetic field around your body that will energize and heal you! Harvard and Time magazine have reported extensive studies on the healing power of magnets. While the other energy jewelry makers have helped folks using a single piece of magnet, we amplify their energizing and healing properties by having a complete electrical current with quartz crystal. To see more of his Beautiful work please go to http://www.crystalcurrent.com
---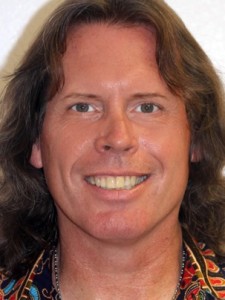 Bill Foss – Akashic Record Readings, Past Lives, Energy Healings and Clearings
International Author, Teacher and Healer Bill Foss helps you transform and understand your life path, karma, and gifts at deep levels through his private sessions, workshops and books. Guided by spirit through years of studying the higher mind, spiritual paths from around the world, ancient cultures, healing and the arts, Bill brings through today spiritual precepts from ancient times in a clear and concise way to help you unlock "The Secrets of Spiritual Success"
with new insights and experiences from the fantastical Akashic Records. Come have a session and get a copy of "Journey to the Akashic Records" Books, CD's, Readings and Healing Sessions available.
Phone: 714-706-0402 or 918-770-3810 / BillFossWorld.com email: bill@billfossworld.com
---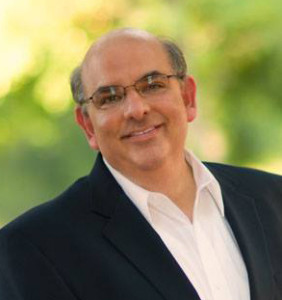 Bob The Psychic – Tarot and Angel Card Readings
Bob The Psychic shares his gift of helping people connect to their future by reading Tarot and Angel Cards. These messages from Spirit are designed to help you clarify life's challenges. Along with the use of the cards, Bob has the ability to channel. With this special gift, you will hear directly from Bob's guide who will speak to you messages of love and comfort. Among Bob's most proud achievements was being asked to participate in the "Best American Psychics" website which required the testing of his psychic abilities and a commitment to honesty and integrity in all of his work. Bob The Psychic appears at many events across the Phoenix Area including the Arizona Renaissance Festival and participates each month at the Phoenix First Friday Artwalk near the corner of 4th Street and Roosevelt. Bob is most often asked about relationships and finances by clients who will tell you his readings are direct, concise, and suggestively helpful.  602-325-3101 Readings@PsychicRobertJerome.com
---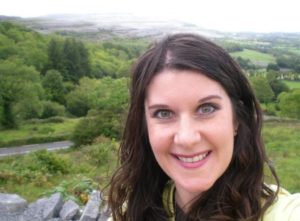 Dr. April Darley – Fairy and Angel readings 
Dr. April Darley has always been fascinated by the paranormal, supernatural and seemingly unexplainable since she was a small child. After receiving her first Tarot deck at 16 years old, she began on her path of communicating with her angels, guides and spirit. After numerous trips to Ireland, the Faeries (AKA Nature Angels) and other elementals began to communicate with her which led to expanding her awareness and techniques for readings. As an Angel and Faerie/Elemental Intuitive, oracle cards and mediumship techniques are used to convey messages to you regarding any area of concern that you have in your life. You will be given practical tips and guidance on how to deal with your current situation and how to manifest the best outcome. Since there are many types of Angels, you have many helpers when it comes to love, money, career, travel, new homes, pets, family, children and so much more. They can help you with any area of your life and will offer you guidance and support with a desire to help even more people using her natural counseling ability, she decided to become a Naturopathic Physician. She received her Bachelors of Science in Biology from the University of Alaska Anchorage. Next, she received her Doctorate in Naturopathic Medicine from the Southwest College of Naturopathic Medicine in Tempe, Arizona. She owns Evolve Natural Wellness in Mesa, Arizona specializing in mind/body treatments, flower essence therapy, and Angel, Faery and Elemental readings for clients.
---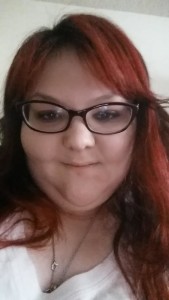 Taunya Morson-Peuplie – Through The Prism Of Your Own Light
Through The Prism Of Your Own Light is happy to welcome all to our family of light. Our goal is to and always has been to help people paint their lives with their own unique colors and choices with a little guidance as it is needed. We offer many different types of services to fit your needs including but not limited to:
-Psychic Readings (Love, Goals, Job, Future, Past, Present, etc.)
-Healing Sessions (Reiki, Shamanic, Light Work etc.)
– Oracle Readings
( Channeling Higher Dimensional Beings )
-Animal and Plant Communication
-Crystal Intention Programing
– Teaching and Mentorship
Namaste dear ones. I look forward to meeting with you and making magic together.
(602)-510-1241 / www.throughtheprismofyourownlight.com / throughtheprismofyourownlight@gmail.com / www.facebook.com/throughtheprismofyourownlight
---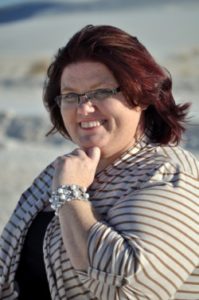 Marianna- Psychic Medium In-depth Tarot Card readings
As a Psychic Medium, Intuitive, Past Life Visionary, and Spiritual Seer (Spiritual Animals, Buddhas, Angels, and Saints), Marianna has helped many families and individuals connect with loved ones who have crossed over and find peace for both. She also helps individuals find purpose in their lives by connecting with their own spiritual animals or guides. Most times she doesn't know what people will need at the time she sees them, but is honored and amazed at being the one who can be there and support them with their spiritual journey.
---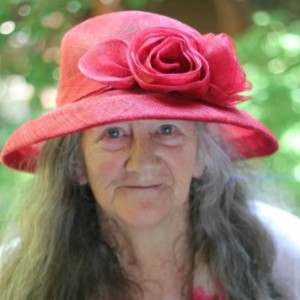 Elizabeth Bishop – Performance Poet, Writer and Visionary Artist
Elizabeth Bishop has a doctorate in Ethnic studies and Native American studies from Bowling State University in Bowling Green Ohio. She is currently hard at work on a second doctorate in Women and Spirituality from Center for Integral Studies in San Francisco, California. She turns out two books of poetry a month and writes incessantly and with great joy and celebration. Elizabeth has a counseling degree from Keene State College in Keene, New Hampshire and enjoys using her intuitive skills to assist in matching people with their heartfelt soulmates. She also coaches people in how to best assess their vocational skills so that those individuals can find the jobs that would bring out their skills in the best way possible. For many years, Elizabeth worked in The Lighthouse Bookstore in Boulder, Colorado as an intuitive counselor and educational consultant. martinabishop.com
---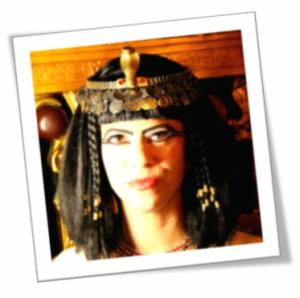 Cleopatra's Temple of Egypt
Grand Master Jennifer Gerhardt discovered the fascinating world of Tarot nearly thirty-one years ago! Purchasing her first Tarot deck while still a student studying Business Administration at the University of Arizona, she ditched the accounting and finance books after graduating to study Mary K. Greer's book TAROT FOR YOUR SELF—what she truly wished to learn! After months of diligent study, however, she threw up her hands in total frustration, tossed Mary Greer's book aside (never to be opened again), then jabbed her fist to the heavens a la Scarlet O'Hara, passionately exclaiming "Someday I'll know the real meaning of these cards!" Twenty years later Jennifer did learn the "real" meanings of the Tarot cards—by learning they are not just a fun system for divination. Instead, she learned they are Esoteric tools that represent inter-dimensional dynamics of how humans create their reality at subconscious and superconscious levels. Thus, they are tools for wielding consciousness as well as spiritual power! After many years of guidance from inter-dimensional beings and Ascended Masters, Jennifer now uses the Tarot as a powerful tool to help people delve into their various Soul levels of consciousness. The Tarot assists in determining how and why people have manifested their specific experiences—and intuition allows insight into how people can truly change their reality for success and joy. Thus, Jennifer describes herself as a psychic Tarot Reader—not just a Tarot Reader. There is a difference. And that difference is what sets Jennifer apart when reading these mysterious pictographs of Esoteric power!
---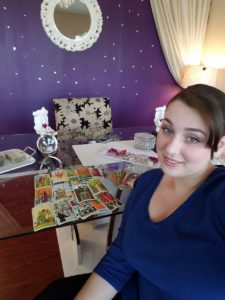 Jennifer -Psychic and Spiritual Consultant
I have been blessed with a gift I have a little over 18 years of experience I have been all over the world helping guiding and healing so many people with these amazing gifts I am always looking for a new way to reach out to help and guide new people I am now located in phoenix and I am letting my amazing gifts guide me to help you. When in a reading with me I will pick up the true answers you've been looking for. I do not sugarcoat or paint fairy tales or tell you what you want to hear. If you're not ready to hear the truth i am not the psychic for you within my readings I will pick up on past present and future if you need directions answers or where your next step may be if you are on the right path I have the abilities too uncover you're past enlighten the present and reveal you're future. 602-884-5502