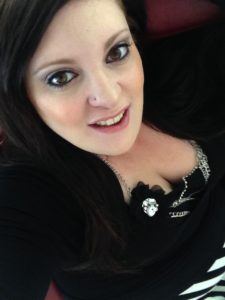 Christine Nicole – Psychic Medium & Intuitive Life Advisor
Christine Nicole was blessed with the gift of being a Psychic Medium and began giving readings and connecting with spirit at the age of two. Her earliest memories are of hearing, seeing, and feeling the presence of those in the Spirit and Angelic realm. She may also experience a sense of their personality, names, scents, memories and other specific details that she will share with you. She has helped many with the grieving process by connecting with loved ones who have passed. She is known for her ability to deliver messages that bring healing, closure, and a deep inner peace. She has a uniquely direct and clear style. Her straightforward and honest presentation of information is a breath of fresh air that helps you understand the details that comes forth with clarity and ease. She does not use Tarot cards or any other tools in her sessions. She is a clear channel to spirit. Christine Nicole also helps clients gain a broader insight into their soul purpose and life path including relationships, love, family, career or business. Christine Nicole offers Psychic Readings, Mediumship, Business Coaching, Life Advising, Matchmaking and Intuitive Kids Mentoring. She is a Certified Mind, Body, Spirit Practitioner and Certified Enneagram Personality Coach.
928-848-7246 / Christinenicole.net
---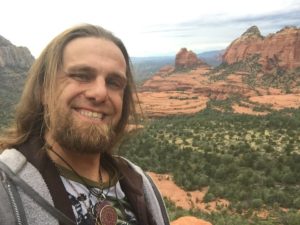 Steve Sposili- Intuitive Reader and Spiritual Healer
Steve Sposili is a life-long intuitive reader and spiritual healer. By the age of three, he was aware that he had to ability to ease or eliminate pain in himself and others. He also learned he often knew and understood people at least as well as they knew themselves. Life provided the necessary lessons and challenges that allowed him to develop the natural talents he already possessed. He has studied varies methods of reading as well as different healing modalities. This lead him to becoming a Usui and Karuna Reiki Master Teacher. He has been a professional spiritual counselor (reader) and healer for over a decade. His ultimate goal is to brighten the lives of all with whom he works and intensify each person's connection to his/her Higher Self/Consciousness. (914) 255-4705
---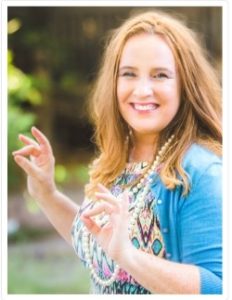 Jennifer Morrison – Medical Intuitive Healer
Jennifer Morrison is a Medical Intuitive Healer who works with Arch Angels / Ascended Masters to channel healing energies, messages for Adults, Children, Animals, Homes. She is a Medical Intuitive, Trans-Channel Hypnotherapist, Energy Healer and more. As she works, she is able to see exactly where blocks are within the body and energy field. Then she channels messages and healing energy, which facilitates permanent release of these blocks. Jennifer is a gifted intuitive capable to seeing impacting emotions, events, connections (e.g., relationships) both in this live and past lives. So she is able to see how these impacts have already or may manifest physically. She works with Spirit to cut ties and heal these limits, allowing for abundance of health, wealth and happiness. She provides Spiritual Counseling, assisting the opening of Intuitive gifts and understanding life path. She is capable of sensing from your intuitive perspective and gives specific guidance on how to "receive". She is an Animal Communicator. Often a guest speaker – topics – Medical Intuition, Manifesting Abundance and more. Choose from: 15 or 30-minute Intuitive Readings or Spiritual Counseling –or- 30 minute Medical Intuitive Readings / Energy Healing or Past-Life / Akashic Record Readings. Visit her to register for Spiritual development classes. www.moonlightmanifestation.com ~ 480-447-5960 ~ https://www.facebook.com/MoonlightManifestation/.