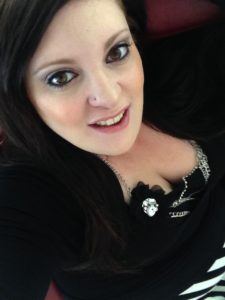 Christine Nicole – Psychic Medium & Intuitive Life Advisor
Christine Nicole was blessed with the gift of being a Psychic Medium and began giving readings and connecting with spirit at the age of two. Her earliest memories are of hearing, seeing, and feeling the presence of those in the Spirit and Angelic realm. She may also experience a sense of their personality, names, scents, memories and other specific details that she will share with you. She has helped many with the grieving process by connecting with loved ones who have passed. She is known for her ability to deliver messages that bring healing, closure, and a deep inner peace. She has a uniquely direct and clear style. Her straightforward and honest presentation of information is a breath of fresh air that helps you understand the details that comes forth with clarity and ease. She does not use Tarot cards or any other tools in her sessions. She is a clear channel to spirit. Christine Nicole also helps clients gain a broader insight into their soul purpose and life path including relationships, love, family, career or business. Christine Nicole offers Psychic Readings, Mediumship, Business Coaching, Life Advising, Matchmaking and Intuitive Kids Mentoring. She is a Certified Mind, Body, Spirit Practitioner and Certified Enneagram Personality Coach.
928-848-7246 / Christinenicole.net
---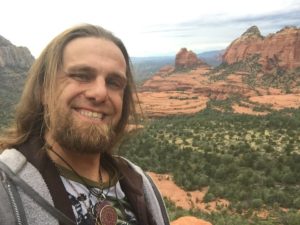 Steve Sposili- Intuitive Reader and Spiritual Healer
Steve Sposili is a life-long intuitive reader and spiritual healer. By the age of three, he was aware that he had to ability to ease or eliminate pain in himself and others. He also learned he often knew and understood people at least as well as they knew themselves. Life provided the necessary lessons and challenges that allowed him to develop the natural talents he already possessed. He has studied varies methods of reading as well as different healing modalities. This lead him to becoming a Usui and Karuna Reiki Master Teacher. He has been a professional spiritual counselor (reader) and healer for over a decade. His ultimate goal is to brighten the lives of all with whom he works and intensify each person's connection to his/her Higher Self/Consciousness. (914) 255-4705
---
   
MnVeez Crystals – Singing Bowls, Stones and Pendulums
MnVeez Crystals was created by Misty and Veronica a dynamic Mother and Daughter duo. We developed this shop out of pure love for the items we sell and enjoy helping others on their life's journey. We have happy Crystals that have all been given a loving Reiki charge. We offer a large variety of inventory and love to take special requests. Tapestries, Wands, Pendulums, Incense, Raw Stones, Tumbled Stones, and Singing bowls are just a few of the items you can expect to find at great prices. You can also shop online @ www.etsy.com/shop/MnVeezCrystals.com or www.MnVeezCrystals.com. Mention you saw us at the show and you will receive a discount for your online order.
---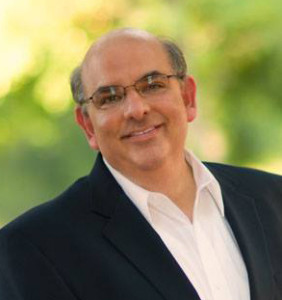 Bob The Psychic 
Bob the Psychic is a well-known psychic in the Phoenix and Scottsdale area. By sharing his gift, he is your guide to relationships, love, money and finance. Bob appears at psychic fairs, does private readings in person, over the phone, via email or via skype. In addition, he provides readings at parties and other small group gatherings. Have a question or want to learn more? Contact him today at BobThePsychic.com   602-325-3101
---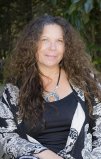 Angelique Clarke– Healer, Psychic & Medium
Angelique Clarke– Is a natural Healer, Psychic & Medium, registered and certified. With the ability to see, hear, feel & know she can bring forth information needed for the client to move forward on their path of enlightenment. She has over 14 healing modalities including: Reiki Master, Past Life Regression, Chakra Alignment, Color & Sound, Trance Healing, Tuning Forks, RoHun, Clinical Hypnotherapy, Spiritual Life Coach and is an Ordained Minister.
---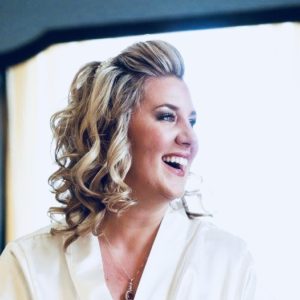 Brianna Colombini – Healer, Coach, and Teacher
Brianna was born a gifted Healer, Intuitive & Empath. She believes that everyone has the power inside themselves to be whole and healthy and live fulfilling, joyful lives. Utilizing a holistic health approach including all Mind, Body, and Spirit facets of our human experience, Brianna lovingly empowers and uplifts each individual with energetic healing, life and spiritual coaching, and teaching. She is a certified and registered Rising Star Practitioner with globally renowned SQ Worldwide, certified Usui Reiki Master Teacher, and maintains a Bachelor's degree in Biology. She can help you interpret your own dreams, raise your vibration, clear your energy blockages, balance your Chakra system, understand and heal physical pain, heal past lives, help to release addictions, discover your life purpose and passions, and most of all, help you to move forward and take action in your life on all levels. For more information, or to book your appointment, please visit www.briannacolombini.com or call 636-288-1618 today!
---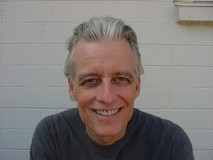 John Cain – Psychic Medium
John's emphasis is on reaching channeled contact, receiving whatever specific information that those in spirit need to get across to the sitter. John can be reached at john@sunlightafter.com website: www.sunlightafter.com
---

Purple Lotus Productions
Purple Lotus Productions is a family owned business run by a Mother and Daughter Duo, Erin McNamara and Robin Selby. Robin started helping keep Erin organized while doing readings at Psychic Fairs. When Robin began displaying her hand crafted items people were delighted and Purple Lotus was born. The collaboration of Robin, through her artistic gifts, and Erin, through her intuitive gifts, creates products and services that offer encouragement and inspiration for your journey of spiritual enlightenment and awakening. These items are fun and beautiful bringing healing and joy to body, mind and spirit making them excellent gifts for yourself and others. PLP's offerings include Bath products, Hand Crafted Cards, One of a Kind Art Pieces, Amazing Jewelry and Reiki, Tarot, and Healing Sessions. As well as Workshops, Parties and Expo Production. Like them on Facebook www.facebook.com/PurpleLotusProductions to learn about new product offerings and events and shows where you can meet them in person.  www.PurpleLotusProductions.com PurpleLotusProductions@gmail.com
---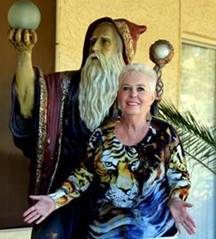 Sherry Reuss – Psychic Tarot Reader
A Phoenix-based Psychic, Medium, Teacher, Shaman, and Open Channel, with a long-standing, successful practice in the Valley of the Sun. She is excellent at assisting clients with all types of issues and situations, such as career, finances, health, moving and relocation, romantic and professional relationships, past lives, connecting with deceased loved ones or one's destiny. Her readings provide clarity, hope, and solutions to almost every problem on a physical, mental, emotional, and spiritual level.
Learn more about Sherry @ www.sherryreuss.com Email: sherry@sherryreuss.com or Call/Text: 602.694.4720
---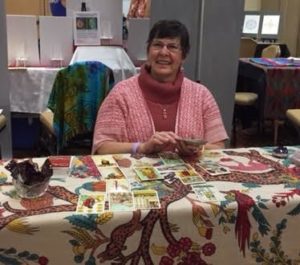 Martha Reed – Intuitive Tarot Reader
Martha is an "Intuitive" Tarot reader and brings years of experience and study to her readings. She is a member of the American Tarot Association and has been rated an Experienced Reader. She uses various intuitive abilities, including clairsentience (clear-feeling) and claircognizance (clear-knowing), to interpret the cards. Each card has a many possible meanings, some of which are not found in any book and her intuition tells her the right meaning for the client and the situation at hand. At times the cards are simply a trigger and the reading is almost completely intuition at work. Martha is also a Reiki Master/Teacher and a crystal healer. www.TarotReadingsbyMarthaReed.com
---
    
Gemscent Bath Salts
Pamelyn Williams is a Spiritual Master, Entrepreneur. She is also a disabled Veteran, who have served in the US Army and National Guard for a Number of years. She presently lives in Phoenix, AZ. Who is learning to master living life beyond the mind and Hu-man feelings as enlighten being. While living on dialysis, due to kidney failure. She discovered though her experience, if she is going to live a full life. She needed to have energy and some relief from the pain. After, a lot of research. She was able to create Gemscent Bath Salts that gave her everything she needed to live a full life. While doing dialysis 3 days a week for 2 1/2 hours until she had a Kidney Transplant on 12/05/2005. One of her greatest pass time is traveling and inspiring others to be the best them, they can be! She has written a book that will be published soon. She has a beautiful daughter and 5 grand kids that she loves and spoils dearly. In 2017, she is living in a free and sensual life. She wants to continue to create an atmosphere of wellness, love and freedom so she can be the best her can be! Live the best life! While sharing her creations with all of the Hu-mans around the world with love and an open heart. To order her products go to: http://www.gemscentbathsaltcollection.com/index.html
---

Michelle Clare-Psychic Medium, Intutive Life Coach and Angel Communicator
Michelle is a Medium, Intuitive Life Coach and Angel communicator. She receives messages from loved ones who have crossed over, as well as Angels and Life Guides. During readings Michelle is divinely guided by the client's Spirit Team to lovingly empower, direct and validate each individual. Michelle helps each person she reads to raise their vibration, clear their energy, find comfort and understand that they are not living life alone. Each of us have a Spirit Team of love ones that are helping us from the other side.  480-744-9161 MichelleClare.net 
---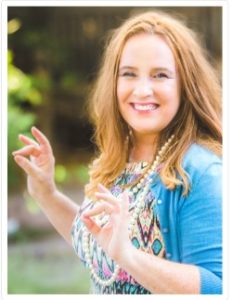 Jennifer Morrison – Medical Intuitive and Shamanic Healer 
Jennifer will NOT be able to attend this event. She is currently in residence in Hawaii for the rest of the year. She looks forward to connecting with you at future events. She will still offer private sessions via phone or online video.
Jennifer offers loving support to those with health concerns and those with emotional upheaval in their lives. Her private Medical Intuitive Sessions are 90-minute and 120-minute and are by phone and video conference. She offers this for Adults and Children. See her website for special year-end discount. Also see her website for details on how she conducts her sessions / what to expect.
She also offers Spiritual Life Coaching, Animal Communication / Healing, and Home/Land/Business Blessings.
Session Benefits: Jennifer provides a host of support service for your personal transformation in health, relationships, transitioning your career, increasing happiness, stepping into your personal gifts and much more. She lives as an example of the thrilling life you can have following your bliss. She wants the same for you!
Please visit her website www.moonlightmanifestion.com for upcoming events or to schedule a phone or online session
---

Suzanne Gonzalez –Reiki and Reflexology  
I am a Sixth Generation Reiki Master Teacher and all around energy worker. With every beat of our heart we are reminded that we are energetic beings. Giving our bodies Reiki energy enhances every aspect of our wellbeing. Cranial Sacral rhythm can be found just as easily as our pulse. Connecting into this rhythm gives our bodies permission to line itself up to its optimal alignment; free from physical adjustments. Cranial Neural balances out the brain and addresses all neurological issues and age-related concerns. Having ourselves lined up and energetically treated, the only thing left is to cut the chords to the Past which allows us to open a bright new future. We lived our past. There's no need to relive it or be held back by it or by any aspect we may have inherited from our parents. Cord Cutting, it's an energetic cleansing that brings us back to the pure essence of Who We Are! Energy2u.org    928-487-1112
---
Hydroxia (aka Lady Sara) Spiritual Counselor/Alchemist
Hydroxia (aka Lady Sara) uses mediumship and psychic intuitive skills to help provide you with insights and answers. She also utilizes tarot cards (and sometimes oracle cards) for further investigation and illustration of your life journey. She has been exercising psychic abilities since a very young age. Hydroxia is also the inventor, mixer, and producer of Griffin Magic Mist: Aura and Atmosphere Enhancers. After research and intuitive blending, she has appropriated 6 different blends that are useful in everyday life. Now she offers this unique form of aromatherapy for everyone to enjoy! (GMM is available for purchase!) Email: hydroxia979@gmail.com phone: 602-565-2381
---

Lauren Sheposh – Psychic Medium Intuitive 
FOLLOWING MY PATH TO HELP LIVING BEINGS HAS LED ME TO READING ALL KINDS OF ENERGY. I CAN READ OBJECTS AND SPACES AS WELL AS PEOPLE AND PETS- BOTH LIVING AND IN SPIRIT. THE MESSAGES I DELIVER COME FROM LOVE AND KINDNESS. A DEEP COMMITMENT TO ASSISTING OTHERS IN LIGHT OF A BETTER WORLD OF HAPPIER, HEALTHIER BEINGS. THROUGH MY READINGS, I AM ABLE TO CLEAR ENERGIES, ANSWER QUESTIONS OF PAST, PRESENT, FUTURE, AND COMMUNICATE WITH SPIRIT. VERY SIMPLY- I AM AN ENERGY READER AND ENERGY "RE-ARRANGER". 4803902762
---

Carolyn S. Hodge – Soul Igniter Intuitive Tarot Reader and Author of Spirit Familes
Hello! My name is Carolyn S. Hodge, (Soul Igniter). I am an intuitive Tarot Card reader/advisor and author of a spiritual children's book. Although teaching was my main occupation for many years and I loved working with students, I've always had a nagging in my soul to teach beyond the traditional sense. I sensed my purpose was to do spiritual work. I was drawn to studying spirituality through a metaphysical perspective. I have led and been a part of spiritual study groups. I studied and obtained a Novitiate Certificate from Sylvia Browne's church, The Society of Novus Spiritus. In addition, I have completed courses to learn the art of reading Tarot cards and to develop my intuitive abilities. My children's book, "Spirit Families" was inspired by my perceived idea that children need to be aware that they have spirit families on the other side attending to them and helping them to feel safe and secure. This book has been a vision for many years and is now manifested. My hope is that many children and parents will be delighted with it and pass it on to future generations, as I will with my grandson. Links to booksellers selling my book in eBook form are available on my site at www.souligniter.com I will also have printed copies for sell at the fair. I look forward to meeting all you ignited souls! ☺
---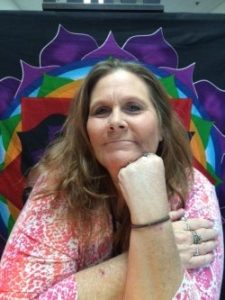 Grace's Animal Wonderland
Grace Ironside is an Intuitive Animal Communicator. She grew up in a highly spiritual family, who taught her the importance of using her gifts.  As an only child, animals were her first friends and she could communicate and understand the Animal Kingdom from her first memories.  Her perspective when she was young was that all people could communicate with animals.  As she aged, she realized she was not like most of the people she knew. Today, her passion is to be the voice of animals who cannot speak for themselves. She can help those seeking closure from pets that have passed on.  She can also help resolve current pet behavioral problems. In addition, Grace can assist in finding lost furry friends. All Grace needs is a photo of a beloved pet, living or passed. She understands the pain of lost furry family members, and will work hard to help resolve problems; past and present.  Grace has her own line of Bach Rescue Remedy, (six in all)
Rescue = Anxiety, Trauma, Negative Experiences
 Vitality = A general aid to boosting energy and vitality 
Bereavement = Pet that are suffering a loss of companion  
Travel = Stress problems associated with car or air travel 
Veteran =Older pets with loss of confidence and vitality Group Harmony-
Creating a happy household.
(480) 343-5375 www.gracesanimalwonderland.com
---
Nancy B Intuitive Gemstones
Nancy has been enjoying life lessons and the Spiritual journey, the Great Work! One of the most important learning's is that what one can do, others can do also. Knowing that we all have inherent within us, the abilities to do anything that another can also do/be, such a wonderful part of the journey is helping others with their own paths! In addition to striving at all times to be a people-builder through kindness, she is also a realized Intuitive, Psychic, remote viewer, channel, and remote healer. She has also studied extensively with the Ancient Schools of Wisdom. Knowing that any bend in the road is an opportunity, an interesting one appeared! Some absolutely splendid natural Gemstones in amazing settings set themselves squarely on the path, requesting that we find their rightful owners! How much fun it has been, matching the Gems with the people who can benefit by their properties! Of course, many don't care about that part, because the jewelry is SO beautiful, but it's there, whether they realize it or not! One woman who purchased a ring said that, "I love this ring. It just feels so good on!" That spoke volumes! The handcrafted, genuine, natural Gemstones are set in the most remarkably artistic settings, so resembling Vintage Jewels. They are absolutely beautiful! Each Fine Jewelry piece is created around the Gemstones with 925 Sterling Silver, and most pieces have Multi-toned Gold and the finest Black Rhodium. We have every color of the spectrum and in between to assist each person with their most beneficial needs. Come see if one calls to you! They appear to be as if from another time… nancy@minoweblue.com text 602-980-6223
---
Gina Mia Saiz – Elemental Wands
I hand craft wood sticks into elemental wands which have faces. To build together the bridge of the elemental kingdom and the human kingdom. Each elemental wand is unique and come with a birth certificate, a numerology number and picks its own name, then the elemental wands are blessed with lotus oil and other essential oils, then infused with light language,elven and faire codes, then elemental wands pick the human to connect with. This is a very magical connection. 623-432-6536
---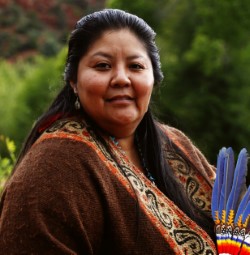 De Alva Ward – Shamanic/Intuitive Reiki
De Alva Ward is a "Puhagaunt" (spiritual person who communes with universal energies) from Kaibab Band of Paiute Indians and Hopi tribes of Arizona. She is also a clan member of the Badger/Butterfly Clan of Old Oraibi, Arizona. Through her indigenous practice she incorporates her spiritual and cultural ways in all her works. She has been lecturing about the indigenous teachings of universal connections we have to Mother Earth and the need for humanity to shift vibrations to a higher consciousness to bring balance to the planet. She has been recognized in Natural Awakens Magazine as 2016 Reiki practitioners of the year.
Website: earthmotherwisdom.com /dealvareikihealing@yahoo.com
---

Meg Essentials – Orgonite Pyramids and Salt Lamps
Ogonite: "Reiki in Solid Form!"
Otherwise known as biomagnetic energy, orgone devices provides ongoing EMF protection, increases life force energy and raises the vibrational field of water, food and other substances. Purify your personal and environmental state with one of Meggie's unique life enhancing orgone pendants, pyramids and/or coasters. Meggie also offers negative ion generating USB Himalayan Mini Salt Lamps and Crystal Salt Aroma Lamp diffusers. 602-672-2610
---
  
Alexander Mazzone – Creator of Crystal Current
All Crystal Current accessories combine science with spiritual beliefs to create personalized one-of-a-kind, beautifully handcrafted energy jewelry. By carefully aligning a current of magnetic hematite with quartz crystal, we are creating an electromagnetic field around your body that will energize and heal you! Harvard and Time magazine have reported extensive studies on the healing power of magnets. While the other energy jewelry makers have helped folks using a single piece of magnet, we amplify their energizing and healing properties by having a complete electrical current with quartz crystal. To see more of his Beautiful work please go to http://www.crystalcurrent.com
---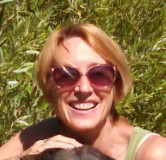 Tana Karen – EFT Tapping Practitioner, Counselor, Holistic Health & Wellness Coach
Tana Karen helps individuals, couples & families quickly, effectively resolve challenges & issues in their lives, assisting her clients in matters of personal growth, sleep, health & wellness, stress, relationship, vocation, spiritual practice etc. The holistic guidance, healing & integration of Tana's work helps people thrive.
Tana's work combines a lifetime of training & practice as Life Coach, EFT Tapping Practitioner, Counselor, Holistic Health & Wellness Coach, Seer-Intuitive, Healer & Minister. Through her Heart's Core Tapping & Soul ReImprinting, an advanced form of the world's most effacious EFT therapy, Tana works seeming miracles!
Intuitively, Tana quickly pinpoints & addresses the core of her clients challenges & works with her clients to easily & comfortably release any limiting or non-supportive patterns such as experiences, emotions, throught forms, fears & anxiety, core beliefs, stress, decisions, pain, behaviors etc. Through teamwork, they then lay in positive & healthy scenerios, programs, thoughts & emotions. Born a gifted Healer, Seer-Intuitive & Empath, Tana trained with world renowned doctors, counselors, healers & spiritual masters, receiving private high level instruction in order to further her capacity & devotion. Advanced degrees in psychology, counseling, spiritual & holistic healing & a holistic lifestyle lend the perfect foundation to her 30 year private practice, classes & workshops. Tana is a frequent radio & TV program guest.
928-308-3496 / solutionsforoptimallife@gmail.com / http://solutionsforoptimallife.net
---

Katie Shell – Master Intuitive Medicinal Aromatherapist
Katie Shell is a Wisdom of the Earth Intuitive Medicinal Aromatherpist, Dance Facilitator, and Traditional Usui Reiki practitioner. She is passionate about helping people to connect to their own healing energies. She believes we come into this world with an innate knowing within our bodies, and by listening to our bodies we have the roadmap for our journey here. Katie has been working with Wisdom of the Earth essential oils for over 10 years. Though this small ascension focused company near Sedona she has been taught to listen to the voices of the plants and trees to assist us on our paths. Katie's lifelong work with belly dance to celebrate the bodies of all women, and her more recent work with conscious dance has inspired her unique workshop series Essential Dance. Essential Dance brings guided and free-form dance together with essential oil anointments to create deep connections with our physical, emotional, and spiritual bodies. Katie is a priestess, and incorporates a number of tools and modalities into her work. She offers a variety of workshops in the Phoenix area. 520.275.1710 Www.theoilandcrystallady.com
---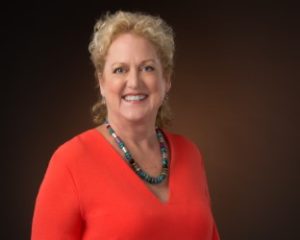 Leslie Anne – Intuitive Practitioner
Leslie Anne is a passionate and gifted psychic, medium, healer and channeler with a clear connection to spirit. She relays images, sounds and messages from those who have crossed over, with a compassionate and gentle demeanor, making her a uniquely approachable communicator. Through Angelic Reiki (certified), energy or chakra readings, she is able to pinpoint and identify the source of blocked or slowed energy. Psychometrics (handling objects) helps create a stronger connection during her readings. Leslie Anne is a reader at the distinguished Edgar Cayce Center in Virginia Beach, Virginia and continues to broaden her wide range of senses throughout the Austin area and the U.S.
"Your Experience is my Privilege"415.271.0075
---

Linda West – Psychic Medium and Spiritual Counselor  
Linda West, MA, Spiritual Adviser, Psychic Medium, Author, Speaker, Linda holds a Masters Degree in Metaphysics and Angel Reader. Linda is the author of the acclaimed book, 8 Keys: A Special Delivery Message from the Angels and is the Radio Show Host of Empowered Life with Linda West, Thursdays, 11am PST on BlogTalk Radio. She is Co-CEO of her corporation, Love My Youth Inc, a line of natural youthing products for face and eyes.
Linda West is an internationally recognized spiritual adviser, author, psychic medium and motivational speaker. Linda has a Master's Degree in Metaphysics. Her intuitive insights have empowered thousands of people to understand how their spiritual, emotional, physical and mental bodies work together to create individual empowerment. Linda is the author of the acclaimed book, 8 Keys: A Special Delivery Message from the Angels and is the Radio Show Host of Empowered Life with Linda West, Thursdays, 11am MST on Blog Talk Radio. Linda is an entrepreneur and owner and co-CEO of Love My Youth Inc., a line of natural youthing products for face and eyes, Love My Youth lotion and eye cream can be purchased at http://Lovemyyouth.org .
Linda West, MA, CATP, Metaphysician
http://Lindawest-medium.com
http://Lovemyyouth.org
email: Linda@lindawest-medium.com
928-367-2040
---
Michael McCabe – Stone Zone-Crystals, Stones, Gems & Minerals
Stone Zone was created by Michael McCabe with the intentions of helping others feel what they want or need through the use of Crystals, Stones, Gems and Minerals. In his journey he has learned many different ways of moving or altering the energies in the body, for example, as a Shiatsu Practitioner, or in the studies of Tai Chi, Chi Kung, or Meditation. Working with Crystals is a powerful way to affect the vibrations and energies within us. Michael's personal interest in working with these energies combined with a perceptual intuition, has led to successful results in trying to help others cleanse and heal. Our Crystals and Stones are cleansed and charged, and are offered with compassion and guidance in the hopes to enlighten and raise your frequency. Peace. https://azrocks.wixsite.com/stonezone   480-286-2650
---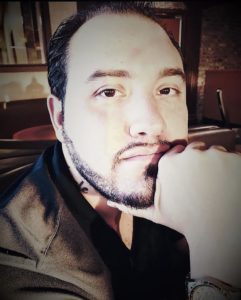 Angel the Medium – Evidential Psychic Medium
Angel was born and raised in Brooklyn, NY and currently lives in Murrieta, CA. He is a family man with a wife and three children, he loves to travel and meet new people. Angel was born with the ability to see and communicate with spirit but it wasn't until he was older that he was ready to start developing this gift. Growing up he always wanted to be a counselor and help people; every day he gets to do what he loves. He is truly grateful for his gifts and loves to help people the best he can. Weather he is doing Mediumship, Psychic Readings, or Life Coach Counseling, he loves to be interactive with his clients in an informative and teaching manner. He has helped many clients connect with passed loved ones through Mediumship and has provided them with evidential information & loving messages from spirit. He has counseled clients with questions about their marriage, relationships, children, career, personal issues, blockages, meditation, spiritual development, phobias, financial issues, life decisions, life path, and past lives. He has even brought through pets for clients.
951-446-5322 | www.angelthemedium.com | https://www.facebook.com/angelthemedium/
---
   
Aura Photo & Chakra Imaging with Lisa Jimenez
Have your Aura & Chakra picture taken with our breakthrough biosensor technology that will collect electro-dermal activity through your hand and will analyze your biofeedback data in real time. You will get to see a visual display and representation of your aura and chakras. The Chakras are portals that direct the energy that exists within the body to different areas; If all the chakras are balanced, the flow of energy is smooth and uniform. The aura image is a representation of your bio energetic field, also known as your aura. It will change in real-time whenever an emotional, mental or physical change occurs, it accurately represents your mental & physical state; each color represents different personality types and traits. What color is your aura? You will receive an aura picture and a 22-page detailed report. You report will cover the following areas; personality, mind & body, career, relationships, health, wellbeing and more. Find me on Facebook: https://www.facebook.com/higherspiritself Lisa Angel Jimenez Angel the Medium – Psychic Evidential Medium
---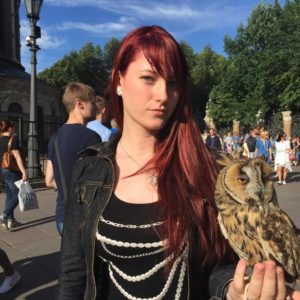 Luna Sava – Psychic/Medium Angel and Oracle Cards
On occasion we all need some advice. That's why Luna Sava is here!
She can assist you all types of issues and situations with the use of her various intuitive abilities:
clairvoyance (clear-seeing)
clairaudience (clear-hearing)
clairsentience (clear-feeling)
claircognizance (clear-knowing)
She has been helping people to sort out decisions that need to be made in their lives. She can give you clarity about life purpose, career, self-help, moving and relocation, personal and professional relationships, and family. The special knowledge that she has can save you heartache, and grief.
Contact Information:
Email: lunasava843@gmail.com
Website: readingsbyluna.com
Phone Number: 602-245-3672
---
Chris Campabello – CBD Nutritional
CBD Nutritional, our goal is to connect you with the purest, cleanest, most effective hemp extracts with 100% authentic Cannabidiol (CBD) available in the world today. You can be certain of what you're getting – the most scientifically scrutinized hemp extract available today. 100% authentic. Honest composition. Accurate labeling. Full-spectrum extracts. Full Spectrum CBDderived from industrial hemp grown organically in full sun, tested for purity and potency 3 times. No THC-No PsychoActivity-Legal in all 50 States. cbdnutritional.com  6022926133
---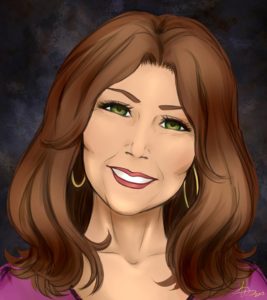 Michelle Dolores – Psychic/Intuitive/Empath
Michelle compassionately shares precise channeled messages about relationships, career, business, finances and more. With documented accuracy, she zero's in on past, current and future circumstances and timelines by utilizing her clairaudient (hearing), claircognizant (knowing), clairvoyant (seeing), and clairsentient (feeling) ability. Helping and supporting her clients is her top priority. As she accesses information, she describes her visions, all while providing guidance and intuitive insight. Sometimes she will use tools such as tarot, angel cards, pendulum dowsing and psychometry. Michelle embraces the opportunity to help guide you to a better understanding of self and life.
480-779-9848   www.MichelleDolores.com
---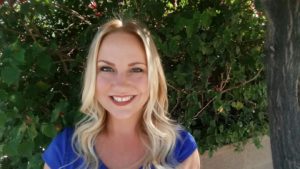 Nicole Fischer Psychic Medium
Nicole Fischer is an empathic psychic medium, who is able to connect with people on a spiritual level. She is a natural healer, who specializes in utilizing both the energy work of Reiki, and psychic readings to aid others in reconnection with their higher- self and loved ones who have transitioned. Nicole is also a licensed hairdresser, offering both therapeutic scalp massage and Reiki; finishing the service with a blow-dry and a reading. 602-361-0306   https://m.vagaro.com/blondeambition46
---
Orgonite Power Pendants – Pyramids Wands of Power
Jerry Miller, the AWESOME man of many talents. Jerry channels Beings from the 5th dimension and higher. In his medium-ship work he is able to bring through those who have transitioned, if they are willing. He removes attachments, works with his Native American Shaman/guide to help and promote healing. Jerry lovingly refers to him as "Chief". Jerry is a master Psychic and the list goes on. Please contact for speaking end interviews. We have Orgonite power pendants-pyramids Wands of power Pendulums Spiritual bathes Crystals  770-990-7176
---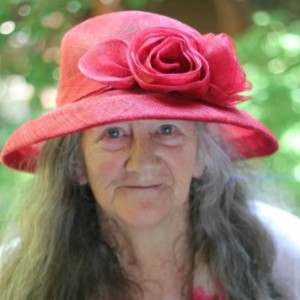 Elizabeth Bishop – Performance Poet, Writer, and Visionary Artist
Elizabeth Bishop has a doctorate in Ethnic studies and Native American studies from Bowling State University in Bowling Green Ohio. She is currently hard at work on a second doctorate in Women and Spirituality from Center for Integral Studies in San Francisco, California. She turns out two books of poetry a month and writes incessantly and with great joy and celebration. Elizabeth has a counseling degree from Keene State College in Keene, New Hampshire and enjoys using her intuitive skills to assist in matching people with their heartfelt soulmates. She also coaches people in how to best assess their vocational skills so that those individuals can find the jobs that would bring out their skills in the best way possible. For many years, Elizabeth worked in The Lighthouse Bookstore in Boulder, Colorado as an intuitive counselor and educational consultant. http://martinabishop.com
---

Pam Reyher – Flower Therapy Healer
Pam Reyher is a Reiki Master with several healing modalities: Blue Star, Karuna, and Color Therapy. Her favorite modality is Healing with Flowers. The energy of the flowers and Reiki is used for healing. This high vibration energy is unique to each individual's needs. Each flower has its own healing property. By sensing the energy, the specific flower is incorporated into the healing session. This is a wonderful healing modality.
Pam also volunteers at Banner Thunderbird Hospital as a Reiki Practitioner, where she enjoys sharing her gift with others for their healing. 303-359-9163
---
Celestial Essence Metaphysical Retail
Celestial Essence is a Online Metaphysical Retail Store specializing in Direct Sales to the Phoenix Metro Valley. You can find us at: Trade Shows, Expos, and Fairs. We offer web order delivery on a variety of eclectic items for the entire Metro area. There is something for everyone!
Products such as: * Candles * Crystals * Incenses * Tumbled Stones * Anointing Oils * Figurines * Jewelry * Décor * Keepsakes and Souvenirs *Spiritual Counsel: * Certified Angel Card & Tarot Reader * Crystal Therapy * Reiki*
Ministry Services: * Baptisms * Weddings * Space Purification * Last Rites *
www.celestialessence777.com
---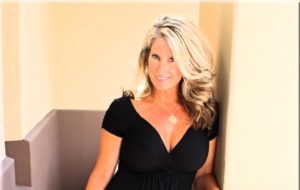 Kerrin Langford – Destiny Cards – Love cards and Work advice 
Maximize your potential through your own personalized destiny chart. We all impact and are impacted by each person based on our charts. Get the most out of your interpersonal connection by understanding the reason you came together and how to ensure the most out of your connection. I am an expert in the area of synthesizing a person's astrological chart with their destiny card chart. I like to connect the main themes to come up with a picture of that person and who they are. I appreciate that there isn't a one size fits all…you may be a scorpio but with gemini overtones, etc. In astrology each individual's chart is only repeated every 25000 years. I take Destiny cards in combination to your astrological chart and synthesize those two together. Through my experience with astrology since I was 11, and my experience with Destiny cards since 2011, the two together are incredibly accurate. Oftentimes what they will reveal will surprise scare excite or Amaze you. You can walk through life blind or making a conscious choice to have your destiny read to you. Destiny is defined as the hidden power believed to control what will happen in the future or fate. Henry Ford once said failure is the opportunity to Begin Again more intelligently that's why you need the destiny template. Whether you want to know more about your friendship, your coworker, love, or why you keep attracting the same damn s*** give me a call and we'll discuss.  http://kikkilovecards.com  509-680-2386
---

Renee Johanna, Intuitive Consultant
Renee Johanna, Certified Life Coach and Intuitive Consultant, has written her first book, Welcome to Awakening: How to be Free in the Human Experience.
Through Renee's personal transformation, she was able to turn a lifelong curse into her greatest blessing. The discovery that she has a highly evolved gift to be able to read the energy around her and the truth of each soul. This awakening led her to become a professional consultant, inspirational speaker and author in a passionate effort to help thousands of individuals realize their full potential in order to create unlimited love, happiness and abundance.
Now Renee wants to share those experiences with the world through her book. Welcome to Awakening offers the ultimate strategy to create a life of your dreams through positive belief, the guiding wisdom of intuition and the awareness that you hold the power to achieve your goals and create your own destiny both professionally and personally. www.reneejohanna.com
---