LeighAnn Ewart – Law of Attraction 
TOOLS FOR VALIDATION AND INSIGHT INTO YOUR SOUL EXPRESSION
I offer a multitude of personalized and very detailed introspective analysis reports. Get a visual representation and 20-25 pg analysis of your Aura and 7 major chakras, or have a 30 second voice recording of your voice to determine the frequency equivalents for what vitamins, minerals, hormones, amino acids, etc, are showing as out of balance in your body. Perhaps you are more interested in your personal numerology or your relationship compatibility. I offer an approximately 50 pg report on your personality and purpose as well as your relationship compatibility. I am a Life Coach and Certified Hypnotherapist and use all of these reports within my practice to further enhance the experience I provide. When I partner with clients who are doing deep work, I combine the modalities I practice as well as the introspective analysis reports into a signature experience. I always address the mind, body & spirit in each session in order to raise our vibration and get specific on what you want in your lives. Come see what goodies are at your Law of Attraction Resource Center
LeighAnn Ewart,, CLC, CHt Your Law of Attraction Resource Center  4804334303  loaresource.com
---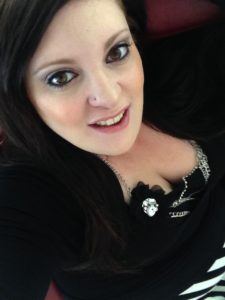 Christine Nicole – Psychic Medium & Intuitive Life Advisor
Christine Nicole was blessed with the gift of being a Psychic Medium and began giving readings and connecting with spirit at the age of two. Her earliest memories are of hearing, seeing, and feeling the presence of those in the Spirit and Angelic realm. She may also experience a sense of their personality, names, scents, memories and other specific details that she will share with you. She has helped many with the grieving process by connecting with loved ones who have passed. She is known for her ability to deliver messages that bring healing, closure, and a deep inner peace. She has a uniquely direct and clear style. Her straightforward and honest presentation of information is a breath of fresh air that helps you understand the details that comes forth with clarity and ease. She does not use Tarot cards or any other tools in her sessions. She is a clear channel to spirit. Christine Nicole also helps clients gain a broader insight into their soul purpose and life path including relationships, love, family, career or business. Christine Nicole offers Psychic Readings, Mediumship, Business Coaching, Life Advising, Matchmaking and Intuitive Kids Mentoring. She is a Certified Mind, Body, Spirit Practitioner and Certified Enneagram Personality Coach.
928-848-7246 / Christinenicole.net
---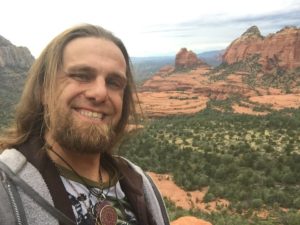 Steve Sposili- Intuitive Reader and Spiritual Healer
Steve Sposili is a life-long intuitive reader and spiritual healer. By the age of three, he was aware that he had to ability to ease or eliminate pain in himself and others. He also learned he often knew and understood people at least as well as they knew themselves. Life provided the necessary lessons and challenges that allowed him to develop the natural talents he already possessed. He has studied varies methods of reading as well as different healing modalities. This lead him to becoming a Usui and Karuna Reiki Master Teacher. He has been a professional spiritual counselor (reader) and healer for over a decade. His ultimate goal is to brighten the lives of all with whom he works and intensify each person's connection to his/her Higher Self/Consciousness. (914) 255-4705
---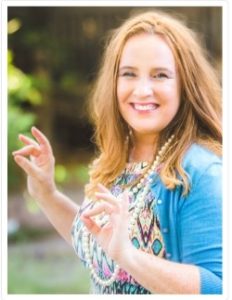 Jennifer Morrison – Medical Intuitive Healer
Jennifer Morrison is a Medical Intuitive Healer who works with Arch Angels / Ascended Masters to channel healing energies, messages for Adults, Children, Animals, Homes. She is a Medical Intuitive, Trans-Channel Hypnotherapist, Energy Healer and more. As she works, she is able to see exactly where blocks are within the body and energy field. Then she channels messages and healing energy, which facilitates permanent release of these blocks. Jennifer is a gifted intuitive capable to seeing impacting emotions, events, connections (e.g., relationships) both in this live and past lives. So she is able to see how these impacts have already or may manifest physically. She works with Spirit to cut ties and heal these limits, allowing for abundance of health, wealth and happiness. She provides Spiritual Counseling, assisting the opening of Intuitive gifts and understanding life path. She is capable of sensing from your intuitive perspective and gives specific guidance on how to "receive". She is an Animal Communicator. Often a guest speaker – topics – Medical Intuition, Manifesting Abundance and more. Choose from: 15 or 30-minute Intuitive Readings or Spiritual Counseling –or- 30 minute Medical Intuitive Readings / Energy Healing or Past-Life / Akashic Record Readings. Visit her to register for Spiritual development classes. www.moonlightmanifestation.com ~ 480-447-5960 ~ https://www.facebook.com/MoonlightManifestation/
---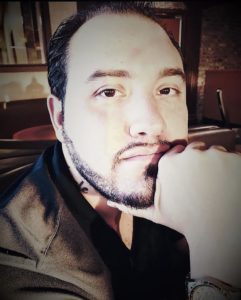 Angel the Medium – Evidential Psychic Medium
Angel was born and raised in Brooklyn, NY and currently lives in Murrieta, CA. He is a family man with a wife and three children, he loves to travel and meet new people. Angel was born with the ability to see and communicate with spirit but it wasn't until he was older that he was ready to start developing this gift. Growing up he always wanted to be a counselor and help people; every day he gets to do what he loves. He is truly grateful for his gifts and loves to help people the best he can. Weather he is doing Mediumship, Psychic Readings, or Life Coach Counseling, he loves to be interactive with his clients in an informative and teaching manner. He has helped many clients connect with passed loved ones through Mediumship and has provided them with evidential information & loving messages from spirit. He has counseled clients with questions about their marriage, relationships, children, career, personal issues, blockages, meditation, spiritual development, phobias, financial issues, life decisions, life path, and past lives. He has even brought through pets for clients.
951-446-5322 | www.angelthemedium.com | https://www.facebook.com/angelthemedium/
---
 Aura Photo & Chakra Imaging with Lisa Jimenez
Have your Aura & Chakra picture taken with our breakthrough biosensor technology that will collect electro-dermal activity through your hand and will analyze your biofeedback data in real time. You will get to see a visual display and representation of your aura and chakras. The Chakras are portals that direct the energy that exists within the body to different areas; If all the chakras are balanced, the flow of energy is smooth and uniform. The aura image is a representation of your bio energetic field, also known as your aura. It will change in real-time whenever an emotional, mental or physical change occurs, it accurately represents your mental & physical state; each color represents different personality types and traits. What color is your aura? You will receive an aura picture and a 22-page detailed report. You report will cover the following areas; personality, mind & body, career, relationships, health, wellbeing and more. Find me on Facebook: https://www.facebook.com/higherspiritself
---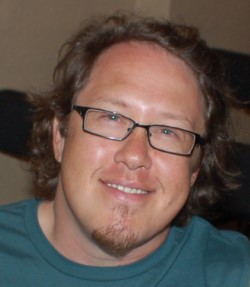 Tom Jacobs- Intuitive Astrology Readings
Tom Jacobs is an evolutionary astrologer, energy worker, and channel. Based in Tucson, his full-time practice of consultations, coaching, tutoring, and energy work sessions reaches clients all over the world. The author or channel of 16 books on astrology and metaphysics, Tom's a Level II graduate of evolutionary astrologer Steven Forrest's Apprentice program (member since 2004) and has worked closely with Ascended Master Djehuty/Thoth/St. Germain/Merlin and Archangel Metatron for over a decade. Tom offers an in-depth monthly forecasting service as well as energetically programmed crystals and stones for you to empower yourself using the vibrations of Djehuty and Metatron. Read more at www.tdjacobs.com / (213) 925-6019
---
MnVeez Crystals – Singing Bowls, Stones and Pendulums
MnVeez Crystals was created by Misty and Veronica a dynamic Mother and Daughter duo. We developed this shop out of pure love for the items we sell and enjoy helping others on their life's journey. We have happy Crystals that have all been given a loving Reiki charge. We offer a large variety of inventory and love to take special requests. Tapestries, Wands, Pendulums, Incense, Raw Stones, Tumbled Stones, and Singing bowls are just a few of the items you can expect to find at great prices. You can also shop online @ www.etsy.com/shop/MnVeezCrystals.com or www.MnVeezCrystals.com. Mention you saw us at the show and you will receive a discount for your online order.
---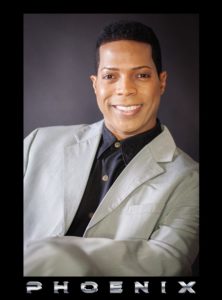 Phoenix – Author of Phoenix Rising Life's New Beginning
Phoenix, the dynamic author, motivational speaker, and life coach, has helped countless people find the key to their life and a new beginning. Phoenix received his Bachelor's Degree in Metaphysical Science and has been honored with special recognition from political dignitaries nationwide. Phoenix has been interviewed by numerous news outlets regarding his experience in entertainment and his extraordinary writing projects. Phoenix is a man of many talents including author, performer, show producer, and artist management. Phoenix has written three compelling books including his latest, Phoenix Rising: Life's New Beginning, a powerful self-help guide and Phoenix's brilliant masterpiece. Phoenix also developed vital life solutions with Phoenix the Power life coaching, teaching you to overcome any obstacles by helping you break down the walls standing between you and your destiny by releasing your hidden potential to conquer your fears. Phoenix the Power life coaching creates massive change to anyone seeking to improve their relationships, health, family, and life skills. As he continues on his life journey, Phoenix utilizes the motivations of his book, Phoenix Rising: Life's New Beginning, to bring forth a oneness, connecting people with the universe. www.phoenixthepower.com
---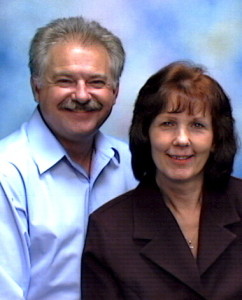 Natures Jewelry Designs
Natures Jewelry Designs offers unique handmade Reiki energy healing and Intention gemstone and beaded jewelry inspired by love, spirit, and nature. It helps the wearer attain a balance of physical, mental, emotional and spiritual well-being while strengthening your energy field. Jyl is a Usui Reiki Master/Teacher, Karuna Reiki Master, Blue Star Celestial Master/Teacher, Color Therapy Practitioner and a Tuning Fork Practitioner.  Every gemstone has its own properties and vibrations along with healing benefits. We create our jewelry to enhance the stone's natural beauty and spiritual power. After each piece is finished, it is infused with Reiki healing energy, unconditional love and prayer. We combined our love of jewelry, spirituality, rock hunting and art, to create a one-of-a-kind pieces, created just for you. You will find lots of wire wrapped pendants, gem stone beaded bracelets, necklaces and earrings. We combine gemstones with Swarovski Crystals to diffuse negative energy. They aren't just a beautiful piece of jewelry to wear they are balancing you all day long
www.naturesjewelrydesigns.com / 623-810-7363 / jylweeks@live.com
---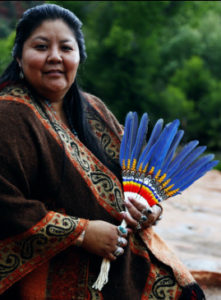 De Alva Ward – Shamanic and Intuitive Reiki
My name is De Alva Ward, I am a reverend intuitive energy worker. My modalities consist of Usui Shiki Ryoho Reiki, energy intrusion removal, cord cutting, soul retrieval, past life work, power animal retrieval, empathic care, house cleansings, blessings, drumming circles, and shamanic journeying. I am Native American of Kaibab Paiute and Hopi descent. A clan member of the Badger/Butterfly Clan. My spiritual path is from my culture. I incorporate my spiritual ways in my ceremonies and energy work. The energy work I do is spirit guided from Power Animals, Angels, Spirit Guides, Ascended Masters, and Ancestors. I have been guided by spirit to help all people of every race, religion, male, or female to understand the gifts that the creator has bestowed up on them that they don't understand. Many people are intuitive, empathic, and light workers walking the earth with no understanding why they are the way they are. My calling is to provide guidance to these people to help them understand these abilities for their highest good. I give guidance by connecting to mother earth, heavenly realm, and the four elements. The universe is connected in so many ways. Every living being on earth is energy which means we are all connected to each other. That is how we effect one another. Love and Light of the universe and the source is our healer.
(602) 316-2488 / dealvareikihealing@yahoo.com / earthmotherwisdom.com
---

Lillie Conard- Psychic Medium
Lillie Conard is a gifted Psychic/Medium rom northern Virginia. She discovered her incredible gifts at a very young age. At the age of 11 she had her first paranormal experience in a home that dated back 200 years. Over the 20 years, she has attended many spiritual, psychic & mediumship development classes, and received mentoring to advance her abilities. She has developed these gifts into a professional practice with clients throughout the United States and internationally.
During a reading, Lillie connects with angels and guides to deliver messages, as well as, teach you spirituality to guide you along your path. She connects with loved ones that have passed over to bring messages of healing, closure, and love.
Lillie is experienced in communicating with spirits, attachment removal, energy clearing, and twin flame relationships.
703-409-8839 / lillie.conard@outlook.com / facebook.com/Lillie.Conard1 / Twitter: @LillieConard
---

John Cain – Psychic Medium
John's emphasis is on reaching channeled contact, receiving whatever specific information that those in spirit need to get across to the sitter. John can be reached at john@sunlightafter.com website: www.sunlightafter.com
---

Spider Woman Therapies – Shamanic Healer and Psychic Medium
Who I am: I am a shamanic healer who was gifted the medicine of Grandmother Spider to help people heal. I am a facilitator who helps you heal yourself through the magic of the Shamanic Arts, as well as other gifts. I am a strong intuitive, clairvoyant (seeing), clairvaudient (hearing), as well as an extremely strong empath (feeling). I was a gifted child, and honed my skills in Florida, Sedona, as well as Tucson (we never stop learning). I see and feel auras, spirit guides, and can even sometimes communicate with those who have passed on who have messages for us. What I am offering: I will begin my clearing away the negative energy you are holding on to, then I align and open up each individual chakra. As I go about doing this, I am led to move my hands to the areas on your body that needs the most work. I get messages in as to what is the root of the cause of your dis-ease, and I share these with you, letting you know how to change things. I help you to understand and release why you feel stuck. All throughout, I am doing energy work on you and helping you to understand what is happening. I am very big on teaching, not just doing. At the end of each session I will answer any questions you have, and you may choose an oracle card to read if you wish.
Ilise – SpiderWoman Therapies – Tucson, AZ / 310.968.4325 / swt358@gmail.com www.thespiderwoman.com
---

Purple Lotus Productions
Purple Lotus Productions is a family owned business run by a Mother and Daughter Duo, Erin McNamara and Robin Selby. Robin started helping keep Erin organized while doing readings at Psychic Fairs. When Robin began displaying her hand crafted items people were delighted and Purple Lotus was born. The collaboration of Robin, through her artistic gifts, and Erin, through her intuitive gifts, creates products and services that offer encouragement and inspiration for your journey of spiritual enlightenment and awakening. These items are fun and beautiful bringing healing and joy to body, mind and spirit making them excellent gifts for yourself and others. PLP's offerings include Bath products, Hand Crafted Cards, One of a Kind Art Pieces, Amazing Jewelry and Reiki, Tarot, and Healing Sessions. As well as Workshops, Parties and Expo Production. Like them on Facebook www.facebook.com/PurpleLotusProductions to learn about new product offerings and events and shows where you can meet them in person.  www.PurpleLotusProductions.com PurpleLotusProductions@gmail.com
---

Lori Hines – Author, Intuitive & Speaker
Lori Hines is an author, intuitive, spiritual counselor and public speaker who does lectures on Southwestern history, spirit guide communication and past lives. Publishing credits include a number of short stories and The Ancient Ones series—paranormal mysteries set in the Southwest that include The Ancient Ones, Caves of the Watchers and Whispers Among the Ruins. Her books have factual elements of Southwest history, Native American history and culture, and the metaphysical. The fourth installment, A Piece of Time, will be released at a future date. She can be found online at http://lhauthor.wordpress.com/ or at https://www.facebook.com/LoriHinesParanormalAuthor/
---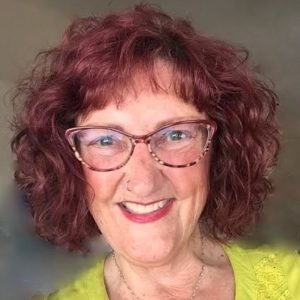 Debbie Z – Zibu Angelic Symbols
Debbie Z developed a unique connection to the Angelic Realm in 2002, when she was visited by an Angel during a Reiki session. She learned that the graceful symbols that she had been drawing through automatic writing were Angelic healing symbols. Debbie has been recreating these powerful symbols in a variety of forms using metals and semi-precious gemstones. She is guided on every step throughout the creative process, and each piece is infused with love and healing energies to assist the recipient. The Angels have also guided Debbie in healing energy work using Zibu symbols, which she does in person as well as by phone or Skype. Debbie also developed Henna Therapy, where energy work is performed through the application to the skin of hand-drawn temporary henna designs of embellished Zibu symbols. Debbie has authored two books about Zibu, "Illuminated Prayers & Zibu Meditations" (2016) and "Zibu: The Power of Angelic Symbology" (2007).  She has also created a deck of cards featuring these power symbols called "Zibu Angelic Symbols Affirmation & Oracle Deck" (2016).  www.zibuangelicsymbols.com/#home    /   www.etsy.com/shop/ZibuAngelicSymbols
---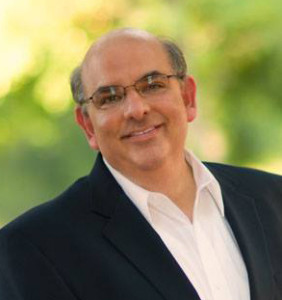 Bob The Psychic
Bob The Psychic helps people connect to their inner wisdom and discover fulfillment in both their personal and professional lives. Using his intuitive gift, he answers questions with messages of hope that ease fears and provide a sense of peace and confidence. Bob's clients will tell you they always end up feeling relieved and better connected to what is most important in their lives. Bob The Psychic appears at many events each month across the Phoenix Area including the Phoenix First Friday Artwalk near the corner of 4th Street and Roosevelt. Bob is also a reader at the Arizona Renaissance Festival and was invited to join the "Best American Psychics" group where he offers phone readings to people from around the world. You can find many reviews from Bob's clients by looking up Bob The Psychic in Scottsdale Arizona on YELP.com. For more information about Bob and to book a consultation, visit BobThePsychic.com today.
---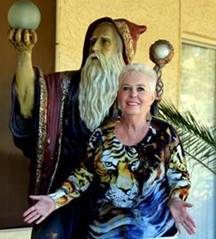 Sherry Reuss – Psychic Tarot Reader
A Phoenix-based Psychic, Medium, Teacher, Shaman, and Open Channel, with a long-standing, successful practice in the Valley of the Sun. She is excellent at assisting clients with all types of issues and situations, such as career, finances, health, moving and relocation, romantic and professional relationships, past lives, connecting with deceased loved ones or one's destiny. Her readings provide clarity, hope, and solutions to almost every problem on a physical, mental, emotional, and spiritual level.
Learn more about Sherry @ www.sherryreuss.com Email: sherry@sherryreuss.com or Call/Text: 602.694.4720
---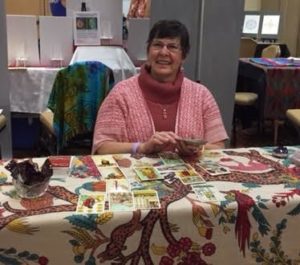 Martha Reed – Intuitive Tarot Reader
Martha is an "Intuitive" Tarot reader and brings years of experience and study to her readings. She is a member of the American Tarot Association and has been rated an Experienced Reader. She uses various intuitive abilities, including clairsentience (clear-feeling) and claircognizance (clear-knowing), to interpret the cards. Each card has a many possible meanings, some of which are not found in any book and her intuition tells her the right meaning for the client and the situation at hand. At times the cards are simply a trigger and the reading is almost completely intuition at work. Martha is also a Reiki Master/Teacher and a crystal healer. www.TarotReadingsbyMarthaReed.com
---
       
Barbara Lynne – Selenite and Swarovski Crystals
Barbara Lynne creates hand-made jewelry with Selenite and Swarovski crystals. These include necklaces and healing wands. Selenite vibrates at the highest level of all crystals. It does not need to be recharged with Divine energy but recharges other crystals. Barbara Lynne wants to offer everyone the benefits of this Divine energy resonating within their Spirits. During one of her near-death experiences Barbara Lynne journeyed to the Spiritual realm, where Spirit opened the portals to many beautiful worlds. They vibrated with Divine energy. The whiteness of the Selenite and the rainbow colors of the Swarovski crystals remind her of the colors of the Divine energy in the Spiritual realm. This energy radiates from within the Selenite crystals and is reflected by the Swarovski crystals. It promotes health, well-being, calm and Oneness with the Creator. As Barbara Lynne creates her jewelry she asks Spirit to bless the user. Barbara Lynne also paints designs and images on rocks. They represent the Divine energy within the earth and promote grounding, centering, peace and Oneness with creation. Barbara Lynne is certified in Reiki I and II. Mark W also had a near-death experience. He is intuitive and helps Barbara Lynne market her creations. He was introduced to Selenite crystals by his spiritual parents, who appeared to him in the form of Selenite and told him to find them. He uses a Selenite wand for healing. The Selenite and Swarovski crystals remind him of the Light of the unconditional Love of the Creator.
---

Psychic Jenna
When in a reading with me I will pick up the true answers you've been looking for. I do not sugarcoat or paint fairy tales or tell you what you want to hear. If you're not ready to hear the truth i am not the psychic for you within my readings I will pick up on past present and future if you need directions answers or where your next step may be if you are on the right path I have the abilities too uncover you're past enlighten the present and reveal you're future. 6028845502 scottsdalepsychiceye.wixsite.com/psychic
---
Gemscent Bath Salts
Pamelyn Williams is a Spiritual Master, Entrepreneur. She is also a disabled Veteran, who have served in the US Army and National Guard for a Number of years. She presently lives in Phoenix, AZ. Who is learning to master living life beyond the mind and Hu-man feelings as enlighten being. While living on dialysis, due to kidney failure. She discovered though her experience, if she is going to live a full life. She needed to have energy and some relief from the pain. After, a lot of research. She was able to create Gemscent Bath Salts that gave her everything she needed to live a full life. While doing dialysis 3 days a week for 2 1/2 hours until she had a Kidney Transplant on 12/05/2005. One of her greatest pass time is traveling and inspiring others to be the best them, they can be! She has written a book that will be published soon. She has a beautiful daughter and 5 grand kids that she loves and spoils dearly. In 2017, she is living in a free and sensual life. She wants to continue to create an atmosphere of wellness, love and freedom so she can be the best her can be! Live the best life! While sharing her creations with all of the Hu-mans around the world with love and an open heart. To order her products go to: gemscentbathsalts.com
---

Michelle Clare-Psychic Medium, Intutive Life Coach and Angel Communicator
Michelle is a Medium, Intuitive Life Coach and Angel communicator. She receives messages from loved ones who have crossed over, as well as Angels and Life Guides. During readings Michelle is divinely guided by the client's Spirit Team to lovingly empower, direct and validate each individual. Michelle helps each person she reads to raise their vibration, clear their energy, find comfort and understand that they are not living life alone. Each of us have a Spirit Team of love ones that are helping us from the other side.  480-744-9161
---
 
Bill Foss – Akashic Record Readings, Past Lives, Energy Healings and Clearings
International Author, Teacher and Healer Bill Foss helps you transform and understand your life path, karma, and gifts at deep levels through his private sessions, workshops and books. Guided by spirit through years of studying the higher mind, spiritual paths from around the world, ancient cultures, healing and the arts, Bill brings through today spiritual precepts from ancient times in a clear and concise way to help you unlock "The Secrets of Spiritual Success"
with new insights and experiences from the fantastical Akashic Records. Come have a session and get a copy of "Journey to the Akashic Records" Books, CD's, Readings and Healing Sessions available. Phone: 714-706-0402 or 918-770-3810 / BillFossWorld.com email: bill@billfossworld.com
---

Cleopatra's Temple of Egypt
Grand Master Jennifer Gerhardt discovered the fascinating world of Tarot nearly thirty-one years ago! Purchasing her first Tarot deck while still a student studying Business Administration at the University of Arizona, she ditched the accounting and finance books after graduating to study Mary K. Greer's book TAROT FOR YOUR SELF—what she truly wished to learn! After months of diligent study, however, she threw up her hands in total frustration, tossed Mary Greer's book aside (never to be opened again), then jabbed her fist to the heavens a la Scarlet O'Hara, passionately exclaiming "Someday I'll know the real meaning of these cards!" Twenty years later Jennifer did learn the "real" meanings of the Tarot cards—by learning they are not just a fun system for divination. Instead, she learned they are Esoteric tools that represent inter-dimensional dynamics of how humans create their reality at subconscious and superconscious levels. Thus, they are tools for wielding consciousness as well as spiritual power! After many years of guidance from inter-dimensional beings and Ascended Masters, Jennifer now uses the Tarot as a powerful tool to help people delve into their various Soul levels of consciousness. The Tarot assists in determining how and why people have manifested their specific experiences—and intuition allows insight into how people can truly change their reality for success and joy. Thus, Jennifer describes herself as a psychic Tarot Reader—not just a Tarot Reader. There is a difference. And that difference is what sets Jennifer apart when reading these mysterious pictographs of Esoteric power!
---

Taunya Morson-Peuplie – Through The Prism Of Your Own Light
Through The Prism Of Your Own Light is happy to welcome all to our family of light. Our goal is to and always has been to help people paint their lives with their own unique colors and choices with a little guidance as it is needed. We offer many different types of services to fit your needs including but not limited to:
-Psychic Readings (Love, Goals, Job, Future, Past, Present, etc.)
-Healing Sessions (Reiki, Shamanic, Light Work etc.)
– Oracle Readings
( Channeling Higher Dimensional Beings )
-Animal and Plant Communication
-Crystal Intention Programing
– Teaching and Mentorship
Namaste dear ones. I look forward to meeting with you and making magic together.
(602)-510-1241 / www.throughtheprismofyourownlight.com / throughtheprismofyourownlight@gmail.com / www.facebook.com/throughtheprismofyourownlight
---

Suzanne Gonzalez –Reiki and Reflexology  
I am a Sixth Generation Reiki Master Teacher and all around energy worker. With every beat of our heart we are reminded that we are energetic beings. Giving our bodies Reiki energy enhances every aspect of our wellbeing. Cranial Sacral rhythm can be found just as easily as our pulse. Connecting into this rhythm gives our bodies permission to line itself up to its optimal alignment; free from physical adjustments. Cranial Neural balances out the brain and addresses all neurological issues and age-related concerns. Having ourselves lined up and energetically treated, the only thing left is to cut the chords to the Past which allows us to open a bright new future. We lived our past. There's no need to relive it or be held back by it or by any aspect we may have inherited from our parents. Cord Cutting, it's an energetic cleansing that brings us back to the pure essence of Who We Are!
---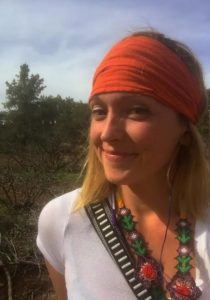 Jocelyn – Cosmic Vibrational Reader
Jocelyn has embodied cosmic consciousness, becoming the center of sources to read spaces. She reads on a comic level, body, mind, heart, soul and connects you to the divine. Teaching channels, readers and healers their internal power. Jocelyn knows the power lies through our unique differences. Fully accepting of each individual path and life. Teacher of Conscious realms, leading you to the silent surrender so you may hold your source, your truth, your divinity within you. Jocelyn will be offering Shamanic Release, Relief, Alignments, vibrational healing, Cosmic Readings, Medical Intuitive, Spirit guide/ medicine connections, soul readings, crystal kundalini/fire healing. Jocelyn uses the mayan magic of the white wind, as well as wisdom from her spirited Indian ancestors. Living in her land of essence, her presence displays the deer medicine within her eyes. She is able to pull out all Karmic History within your body and align you in the now. 914-222-5076  jocelynhilling.com
---

Lauren Sheposh – Psychic Medium Intuitive 
FOLLOWING MY PATH TO HELP LIVING BEINGS HAS LED ME TO READING ALL KINDS OF ENERGY. I CAN READ OBJECTS AND SPACES AS WELL AS PEOPLE AND PETS- BOTH LIVING AND IN SPIRIT. THE MESSAGES I DELIVER COME FROM LOVE AND KINDNESS. A DEEP COMMITMENT TO ASSISTING OTHERS IN LIGHT OF A BETTER WORLD OF HAPPIER, HEALTHIER BEINGS. THROUGH MY READINGS, I AM ABLE TO CLEAR ENERGIES, ANSWER QUESTIONS OF PAST, PRESENT, FUTURE, AND COMMUNICATE WITH SPIRIT. VERY SIMPLY- I AM AN ENERGY READER AND ENERGY "RE-ARRANGER". 4803902762
---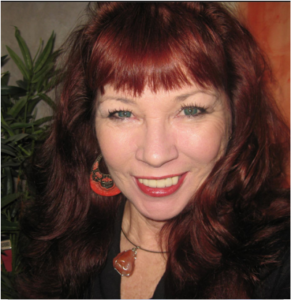 Deborah Dobes – Psychic Medium and Intuitive Counselor / SPIRITUAL HEALING EVOLUTION
I have, for many years, had faith in messages from a higher source, and have seen the signs to confirm that my trust is not unfounded. My work is primarily about relaying information that comes to me through a sense of knowing, as well as through thoughts, visions, dreams, and feelings.
I combine Intuition with Therapeutic Counsel to help you deal with personal and spiritual issues. I am dedicated to providing clear insight, in the most loving and gentle way, and to support your transformation and higher awareness. I will approach your unique situation with nonjudgement, compassion, and understanding, and all healing work is done in pure, unconditional love and mutual trust.
I will share my knowledge and work to give you the tools to support you in healing the problems and confusion in your life, and all sessions are designed to aid in spiritual growth and clarity. I am also able to work as a medium.
CONTACT: faithbarista12@gmail.com 713.489.5366 www.spiritualhealingevolution.com
---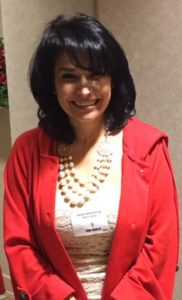 Sandi – Medium and Pet Communicator
I would like to help people make a connection with their families, friends & pets that are no longer with them. Closure is also an advocate for those who have already crossed over regardless of when or how they passed. We all need some type of Closure to move on… Below are some of my Gifts/Abilities that  I use to aid in the Closure process.North American IndianMy abilities do run in my biological family.
Pet Communicator
Clairvoyance – Clear Vision: Pictures & Images – I see "them"
Clairsentience – Clear Feeling: Personality of your loved ones or spirits
Clairclognizance – Clear Knowing: Images come to me at "warp" speed
Clairaudient – Clear Hearing: Music, ringing, voices – regardless of what Language(s)
Clairalience – Smell: Ablitiy to smell
Ability of Psychometry – Being able to get messages, images from touching objects
Empath
Experienced OBE
Past, Present & Future Readings Remember people have Free Will to change the outcome
Psychic/Medium
Ordained Minister since 2007 – At this time I do not perform ceremonies…yet
Have Aided A Family From P.O.M.C.
I do Tarot
Angel Card Readings
In-Person Events as Guest
Galleries
Phone Readings
Skype Readings
---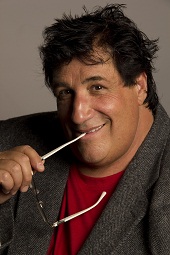 Dr. Christian Toren von Lahr – Psychic Medium and Medical Intuitive
Celebrity psychic Dr. Christian Toren von Lähr is a consummate psychic-clairvoyant-medium and medical intuitive with true eyes-open ability. He can see within your aura and energy fields the areas of concern you have – AND their solutions. These areas include your future, housing and relocation, vocation, relationships and soul mates, your children's conditions, your childhood issues – those things that have molded your character and direction in this life – and the families and friends around you. With higher faculties he can deliver both meanings and messages to guide you. His focus is on solutions by reaching to your Guides, Archangels, Ascended Masters and your Higher Self. He instantly picks up your ultimate path in life. He instantly detects those with a "Starseed" heritage, explaining the very unique characteristics you have that are making you feel alone in the world. · Christian Toren is renowned for his ability to provide you the who, when, where, why and how of your destined soul mates – for this he uses an ages-old technique to SEE this soul mate destiny.
Get there early! – as Christian usually does spot Readings for audience Members before the Lecture. Reserve a Clairvoyant Mediumship Clairvoyant Medical Intuitive Session with Dr. Christian von Lahr after the Keynote Address Call Chris, Christian Toren's Assistant at 818.588.3585 to make an appointment! www.christiantoren.la and www.mystoftheoracle.com
---
Hydroxia (aka Lady Sara) Spiritual Counselor/Alchemist
Hydroxia (aka Lady Sara) uses mediumship and psychic intuitive skills to help provide you with insights and answers. She also utilizes tarot cards (and sometimes oracle cards) for further investigation and illustration of your life journey. She has been exercising psychic abilities since a very young age. Hydroxia is also the inventor, mixer, and producer of Griffin Magic Mist: Aura and Atmosphere Enhancers. After research and intuitive blending, she has appropriated 6 different blends that are useful in everyday life. Now she offers this unique form of aromatherapy for everyone to enjoy! (GMM is available for purchase!) Email: hydroxia979@gmail.com phone: 602-565-2381
---